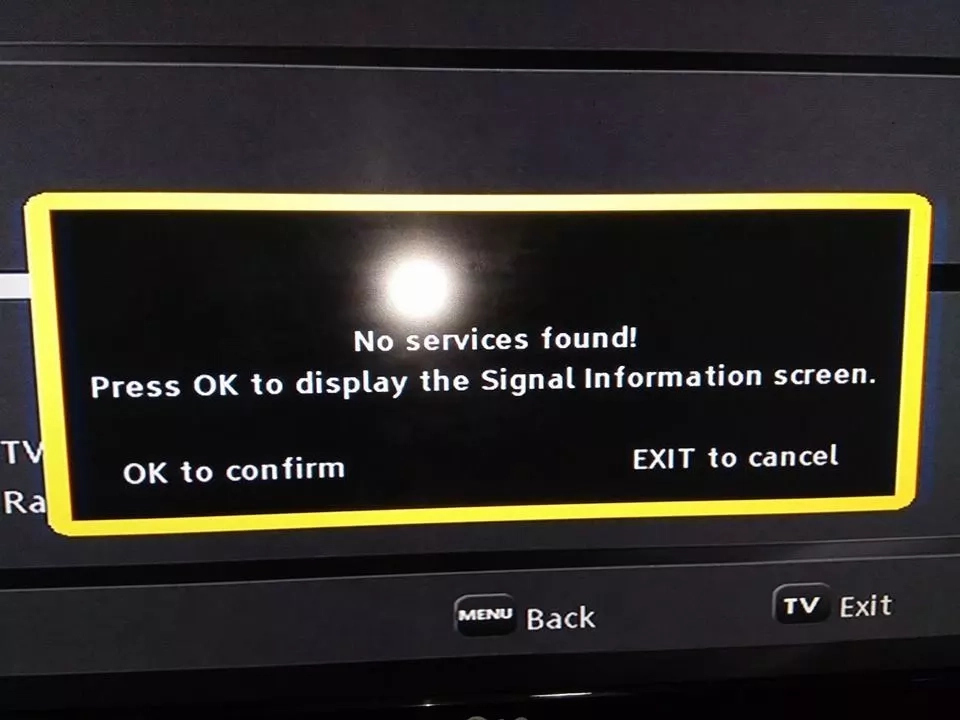 No service was found on my GOtv decoder when I finally decided to reinstall my GOtv. Was it because it has been a while since I used my decoder?
I have not been using my GOtv decoder for some months now.
I even thought that was the reason I got this error message "No service found" on my GOtv decoder.
But that was not the case.
If you are a new GOtv subscriber trying to install your GOtv but all the response you get in return is "No service found" you will get a perfect solution to that problem right here.
Until you read through this page, you will not know how to find a service for your GOtv and get it working again.
This happens to both old and new users, so irrespective of your status, you may have this issue with your GOtv decoder.
So don't mistake this to be a first-timer problem, only.
It may occur to just anybody using GOtv.
It happened to me (an old user) and I found a solution.
When this happened, I visited some tech-related online forums to find a solution to this problem.
I implemented some suggestions I got but did not work for me.
I quickly resort to one of the GOtv customer service contact channels to tell them my predicament.
All they could tell me was that my account was due for a subscription renewal and that I should make payment and request activation.
Remember I told you earlier that it's been a while since I used my decoder?
I really doubted if that will work since there was no service found at all on my decoder, but since I was directed to do so by the GOtv bosses, I had no choice but to act as instructed.
After making the payment, I contacted them again to request the activation which they promised, but that message has been unanswered at the time of writing this.
It's either I get a service to my decoder or I lose my subscription fee.
Since I already have my money at stake (subscription fee) I had to make sure I fix the issue and get some signals into my decoder.
I tried to test the cables if they are working fine by licking the cable terminals.
After the test, I plugged in the cables. Well connected to the television and the "GO tenna"
Guess what? It still did not work! "No service found" was still displayed on the screen of my television.
No service found on your GOtv decoder? [Here is a permanent FIX]
So what causes no network on GOtv?
Read closely, if your decoder is displaying "No service found" and it's telling you to press OK to display the signal information screen, you are going to find a lasting solution here.
Note: This problem, "No service found" is usually caused by a bad antenna
Here is what to do:
After all the connections, make sure you test the antenna to be sure it's connected to the decoder.
How do you test? Bring out your tongue a bit and lick any of the metallic parts of the antenna, if you feel a little shock; then your antenna is well connected to the decoder.
Wearing a shoe may prevent you from feeling the shock if the thing is actually working so make sure you take off your shoes while you are carrying out this test.
If you don't feel anything while carrying out this process, you may need to replace your antenna.
To further confirm if the fault is from your antenna or not, you can get the antenna from your neighborhood. That's if people leaving in your neighborhood are using GOtv.
That way, you will be able to easily detect where the fault is from.
If it works after testing it with a neighbor's antenna, then you need to get a new GOtv antenna for yourself.
The tips I just shared helped me get rid of no service found on my GOtv decoder.
I'm sure it will help you fix yours, too.