If you are searching for an alternative source of income and have a car that the manufacturing date is not later than 2003, you can sign up as a bolt driver and start earning some extra income.
That is why I'm sharing with you this Bolt driver sign up guide to walk you through the registration proces.
Make sure that you stay gluded as there will be no step skipped in this post.
One thing I like about being a bolt driver is the flexible work schedule.
You only take ride requests only when you are ready to drive.
That's awesome, right?
What this means is that, you can go about your normal business and turn on the app when you are ready to work.
I even thought this will confilict my work time online but that was not the case when I activated my Bolt driver app.
So that is why I'm sharing with you this guide to help you through the sign up process in case you are also interested in signing up as a Bolt driver.
Bolt driver sign up requirments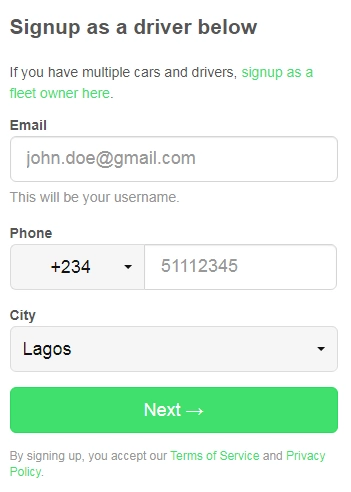 The first thing you need before you are qualified for Bolt driver sign up is a Sedan or SUV car that the manufacturing date is not later than 2003.
Then a valid drivers' license.
Once you get a car that is qualified and a valid drivers' license then you are good to go.
The next step is to complete the Bolt driver sign up page, then visit the nearest office for your car inspection and account activation.
Here are the steps to sign up as a Bolt driver
Type in your email and phone number as required
Don't forget to select the city that you are in
Then continue to the next step where you will be required to share your personal information
You will also be required to upload your drivers' licence and your profile picture.
On completing the registration page, you will be given a short video to watch.
But immediately after you have completed the sign up page, the next step is for you to visit the nearest bolt office for account activation.
At the office, before your account is activated, you will be taken on a training that will help you operate the app and the business generally.
There after, you will be given a short test to be sure you understand how it works.
Once everything is set, swipe online and start taking ride requests.
I'm already a registered Bolt driver and I'm open to any question that you may have.
So if you have any question or contribution to make to this post please leave it in the comment.
The city that you are currently in does not matter, I can always be of help.