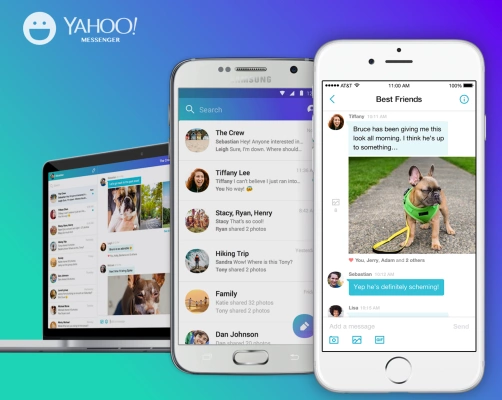 Could this be a sad news to all Yahoo messenger users?
If you use the Yahoo Messenger app then this news may be a bit disappointing for you.
Verizon has given this information, saying that after 17 July, Yahoo Messenger will be shut down and all its users will be redirected to the new messing app, squirrel.
Let's say that the number of Yahoo Messenger downloads in the Google Play Store is more than 50,000,000.
In a statement, the company said, "We know that we have trusted users who use Yahoo Messenger from the very beginning. Yahoo Messenger is the oldest app in the web messaging app.
We are introducing new app squirrel in place of Yahoo Messenger, which will be very much liked by our users.
The said Squirrel App is currently available in beta versions and the company is testing it.
After 17 July the Yahoo Messenger will be launched for all this after the complete shutdown.
The company also said that after visiting the new app squirrel, users can back up the chatting done on Yahoo Messenger in the last 6 months.
Just so you know; in 2016, Yahoo was acquired by a company named Verizon of America. The company has also said that after redirecting to the new app, the user's ID will be outdated, so there is no need to worry too much.
Do you consider this news of Yahoo messenger shutting down as a good news or does it affect you?