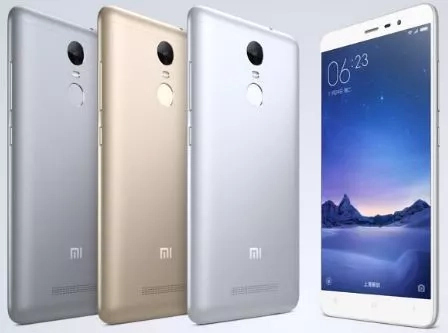 Xiaomi is one of the fastest growing smartphones in the industry lately.
Following the trend of phones with fingerprint scanner, I want to list specifically xiaomi phones with fingerprint scanner.
So if you are in love with this brand and you want it with fingerprint scanner, I will list them here for you so you can make your choice and buy one today.
A lot of smartphone users are now opting in for phones with fingerprint scanners as it helps in unlocking the phone without the stress of keying in digits to unlock the phone.
There are some areas of your phone that you may want to deny strangers access to, you can do that too without anyone noticing that location was actually locked.
Should I say that say that any phone released in this our century without any fingerprint scanner should be considered as old-fashioned?  😛
Well, there are still some good phones without this feature.
It doesn't really matter where the fingerprint sensor is mounted.
It can be at the rear or in front, all we want is it must have a fingerprint scanner.
Whatever is this case, you did not come here for a debate, you came to have a handful list of Xiaomi phones with fingerprint scanner.
So let's get into the business of the day.
List of Xiaomi phone with fingerprint scanner
— First on my list is xiaomi mi mix 2  – This phone was released not too long from the date of this publication.
I am still compiling its specs which I will also share with you once the compilation is complete.
I will also take you round xiaomi mi mix 2 in pictures so you know exactly how it looks, even when you've never sighted the phone.
— Second on my list is xiaomi Mi A1 – Mi A1 caught my attention when one of my Facebook friends who is also a blogger at geek.ng shared a shot from this phone.
It was an amazing shot no one believed could come from a phone.
But xiaomi Mi A1 shot it!
— Xiaomi Mi Max 2 also has fingerprint scanner among xiaomi phones. Please don't mistake mi max 2 for mi mix 2 though they both have fingerprint scanner, they have some uncommon specifications.
Other Xiaomi phones with fingerprint scanner
Xiaomi Mi Mix
Xiaomi Mi 6
Xiaomi Redmi Note 5 Pro
Xiaomi Redmi Note 5 (Redmi 5 Plus)
Xiaomi Redmi 5
Xiaomi Redmi Y1 (Note 5A)
Xiaomi Mi 5c
Majority of xiaomi phones with fingerprint scanner are rear mounted a very few of them are front mounted.
There are other earlier versions of xiaomi phones with fingerprint I would have listed here too, but I think there is no need for that since some these phones are phased out and cannot be gotten from any phone store.
Unless you want to buy it fairly used, then you might want to find out from the previous owner if it has fingerprint sensor – I don't advice that though.
Which other xiaomi phone do you think should have made this list?
Lest I forget, all of the above-listed xiaomi phones with fingerprint scanner can be gotten here.
You cannot check the list to know the model of phone that has the feature you wish for and you later go, wandering in search of the phone to buy.
Click here to buy xiaomi phones with fingerprint scanner.