If you are having Windows 8 single language build 9200 error message in the bottom left of your computer, I will walk you through some steps here how you can fix it.
I found that on my fully activated Windows and I thought you may have this same issue.
So let me share the solution to this problem here so it can also help you fix yours.
I have been using Windows 8 on my computer for quite a long time, even after the release of Windows 10.
I have never had any issue with my Windows because it was not a cracked version and was fully activated with the original product key.
But I was shocked when my computer started malfunctioning.
Only to restart it and see Windows 8 single language build 9200 at the bottom right of my computer.
How did I get this fixed?
I never bothered since I was sure I was using an original Windows.
I was told to provide my product activation key again but I did not have it handy.
I had to completely turn off my computer, then turn it on again when I was sure it was completely shut down.
After that, the error Windows 8 single language build 9200 disappeared from my PC.
In your own case, shutting down the computer may not have the problem fixed for you.
So I'm going to share here with you the steps I would have taken if shutting down the computer did not correct this error for me.
Windows 8 single language build 9200 FIX
As I said earlier if the initial steps I took did not clear the Windows 8 single language build 9200 error for me, here is what I would have done.
The first step is to get your product key.
Retrieve it from anywhere you saved it.
The second step is to make sure that your computer is connected to the internet.
The last step will be completed using the internet so make sure you are connected.
Press Windows key + R
Type: slui.exe 3 in the box that will pop up.
Then hit Enter
Now type in your product key and click on the activate button.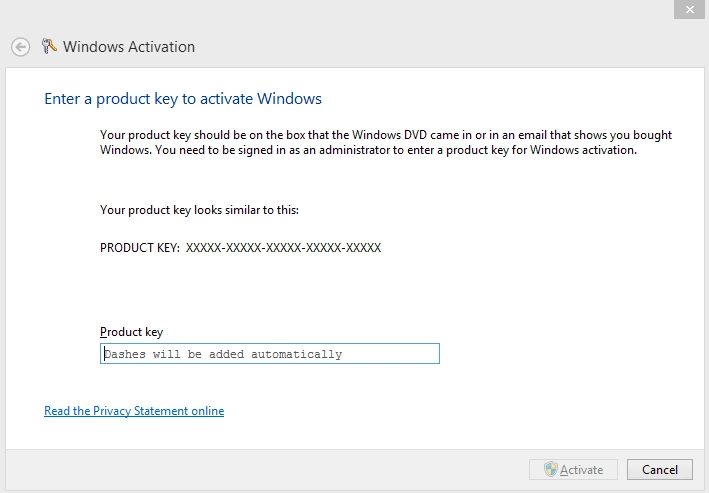 Not to worry about the dashes as they will be automatically added as you are typing the product key.
Were you able to get rid of Windows 8 single language build 9200 following this guide?
Let me hear from you, I will be glad to help you further.