USB tethering for Android is one of the settings in Android devices that helps you connect your computer to the internet using the USB tethering Android setup.
This is one of the most effective ways to share your smartphone data connection with your computer, family, friends and other devices of yours through the use of a USB cable.
If your computer does not have a Bluetooth driver, you can always make use of other means to connect your computer to the internet if you have data on the mobile phone.
To be able to use this feature, your smartphone and your computer must be connected to each other via a USB cable or you may notice that your USB tethering option will be greyed out.
That is simply because there is no USB connection detected between the two devices.
I'm not quite sure the number of Android devices in the market that has this feature right now, but some modern Android devices have this feature in them.
Another thing you must note about this USB tethering Android is that you must have an active subscription in your smartphone.
I want to believe you wanted to use your computer to browse, that's why you searched for this.
Your PC will be using the data from your phone to browse, so to make sure you have an uninterrupted experience you must make sure you have an active subscription on your phone.
Advantages of USB tethering Android
Compared to other tethering methods, if you are tethering your smartphone with your computer, the USB tethering method will help you even while you are using the phone so no power loss of any kind from the phone apart from that of your computer system.
Your computer now serves as a power bank in this case.
Disadvantages of USB tethering Android
Even while you leverage the use of USB tethering to get your phone charged from your computer while you are using the mobile data from your phone,
it is also important to note that using this method to connect your computer to the internet, you will only be able to connect to one computer or user at a time.
So it is true that everything that has an advantage must have a disadvantage? 😆
Now that you know these things about USB tethering, what is the process of getting connected?
Here is a complete guide that will walk you through all the steps to setting up a USB tethering on Android and using your PC to browse with it.
Here is how to use USB tethering on Android
— The first step to using USB tethering on Android is to connect both devices using a USB cable. If you don't have a USB cable, you can get original Floveme USB cable here.
When your Android device is plugged in, you have 4 options to choose how you want to use your newly plugged in device.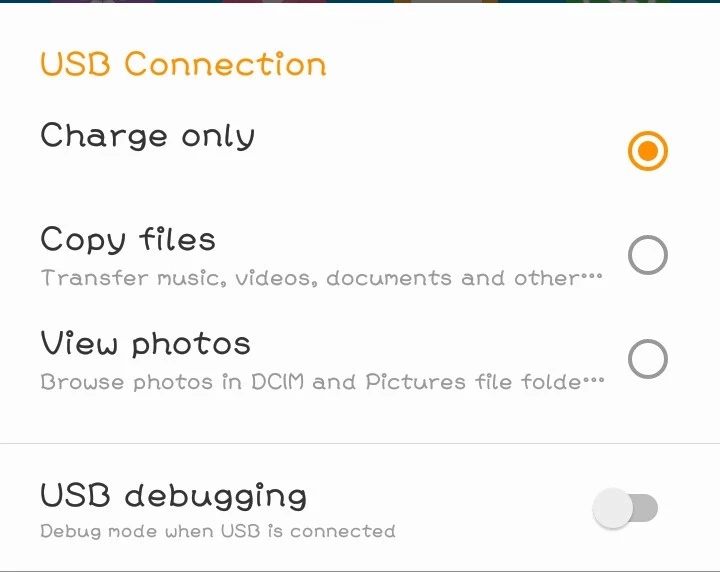 In some smartphones, the USB tethering does not work when you have either "USB mass storage" or "Copy files option selected.
But in some recent Android phones, you do not need to select any of these USB options to get your USB tethering working.
Just plug it, head over to the USB tethering checkbox in the setting section of your Android device and check the box and you will be fine.
— Go to the settings section of your Android device and select tethering and portable hotspot
— Now turn on the USB tethering by checking the box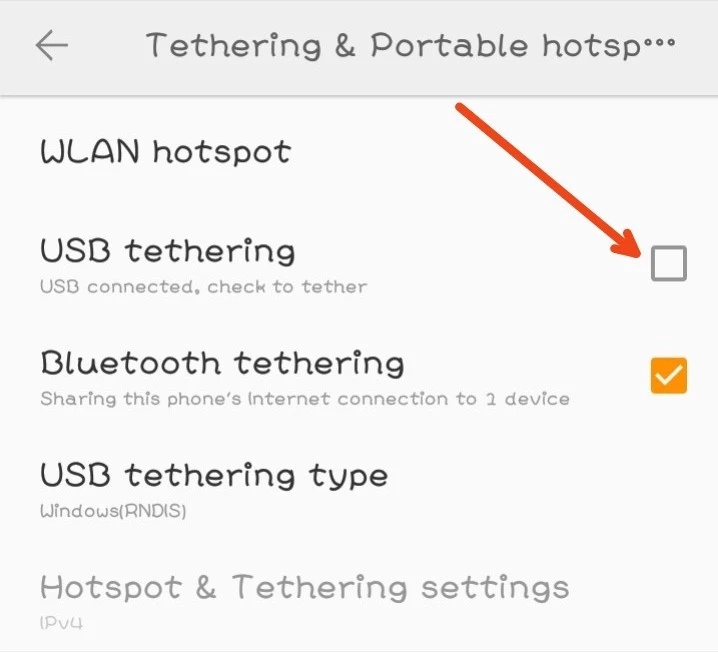 It is that easy and simple to get done.
You now know more about USB tethering, its advantages, disadvantages as well as how you can enable it on your Android device.
Do you have any question or contribution to make to this effect?
Please share it in the comment section.