There are times you would be added to a WhatsApp group which you may not want to be actively involved, but you can mute or turn off group notifications on WhatsApp group you do not wish for.
What this means is that each time there is a conversation in the WhatsApp group, you will not be notified and the notifications will be staring at you from your phone status bar.
This guide helps you on how to turn off group notifications on WhatsApp android.
This guide will also help turn off WhatsApp message preview in the notification bar that comes from the group you have decided to turn off notifications for.
It's a simple step to follow through it's known by very few WhatsApp users.
WhatsApp has improved over time and allows us to have more control over notifications, sounds and even colored lights that notify of a new message.
If you are added to a group on WhatsApp that is too active and all your mobile phone does is beeps and vibrate with uninteresting messages, you enter in despair and doubt between erasing or start protesting about these uninteresting messages that are about draining your phone battery.
I would say you should just leave the WhatsApp group, but if you leave, you may lose contact or information on topics that you might be interested and they may still add you again without permission when they notice that you have left.
In this case, the best option is to Mute the group so that your phone status bar will be free from Whatsapp group notifications.
To mute a group, you have to locate the group and "long press" on the group and the menu will come out showing some features you would like to effect to the group.
An option to pin the group to the top, delete, mute, archive and more options will be there.
See image below: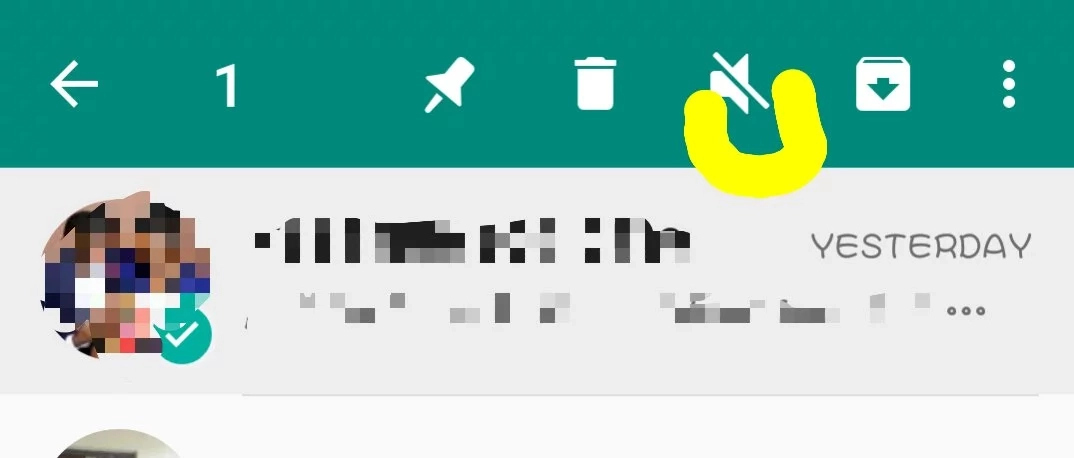 Before you continue, read how to unarchive Whatsapp message.
Since you want to mute the Whatsapp group so that you will not receive any more notification from the selected group, then you will need to choose the sound icon which is for mute and unmute.
See the image above↑
Once you tab on the Whatsapp mute button, you have three options to choose how long you want the Whatsapp group to stay mute.
Mute for 8 hours
Mute for 1 week
Mute for 1 year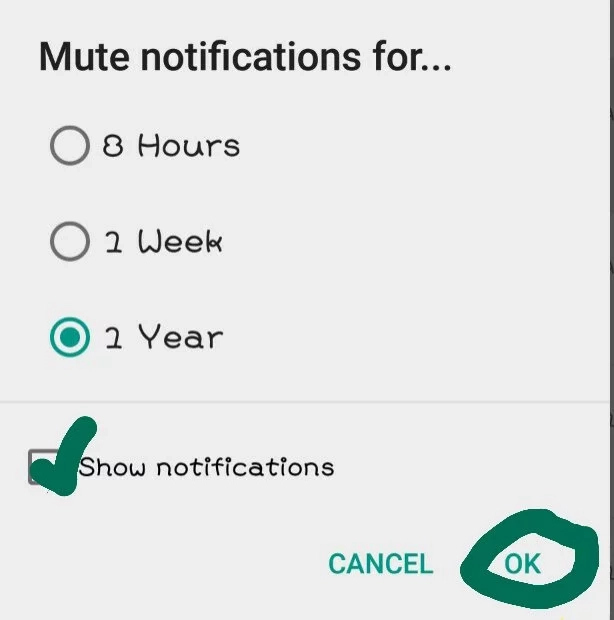 See the options? At least you can rest for as long as one year.
Now select how long you want to mute it.
That's is only for the sound and vibrations, if you have messages from the group, you will still have the notifications in your phone status bar.
You may still need to clean the notifications area, you know, by lowering your finger from top to bottom.
To disable the notification from your phone status bar, you will need to tick the box "Show notifications" before clicking on "OK"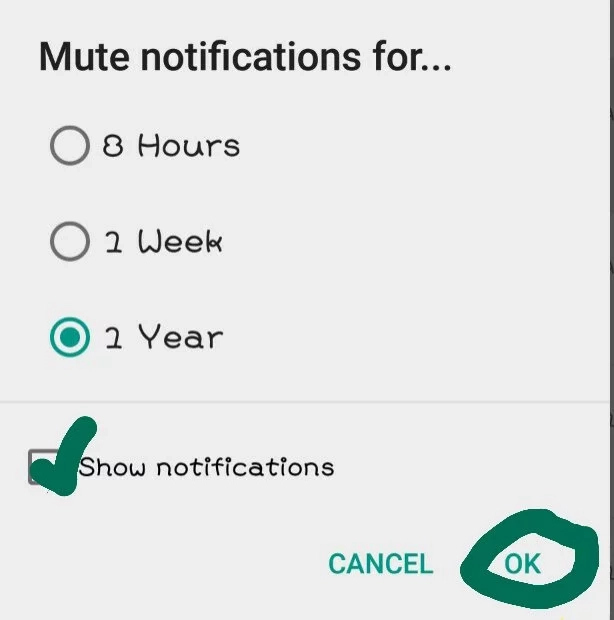 With that, you will only see the group and the (sometimes thousands of) messages, when you open the Whatsapp application again.
Note: this tip does not only apply to Whatsapp groups, it applies to a private chat too.
So if you have a Whatsapp contact that has been disturbing you, then you might want to use this option if you don't wish to block the contact completely.
Another note: You can unmute it at any time you wish to have back the notifications from the group that you have silenced.
Just follow the steps you followed to mute it and you will unmute it.
Leave your questions in the comment should in case you encounter any difficulty in the process of turning off your Whatsapp group notification or contribute to the post.
…talk soon