Either to kill boredom, kill time, love or merriment, the list for the need for good games is endless.
Apple ios games have developed many interesting and engaging games but overtime the Android games with better user experience are beginning to gain the edge.
Android Games can be of two main types:
They can either be single/role player games or multiplayer Android games.
There are different genres of Android games and they include role-playing Android games, action Android games, Android action-adventure games, arcade Android games, Android casino games, educational Android games, Android puzzle games, Android sport games, strategy games, Android card games, Android board games, Android racing games, and Android simulation games.
There are thousands of Android games that are available in the year 2019.
Amongst the published or updated games, there is every tendency that there would always be those games with exceptional intrigues and feats and would always stand out amongst the rest.
Some Android games have caught our attention and this is subjectively our top ten Android games for the year 2019.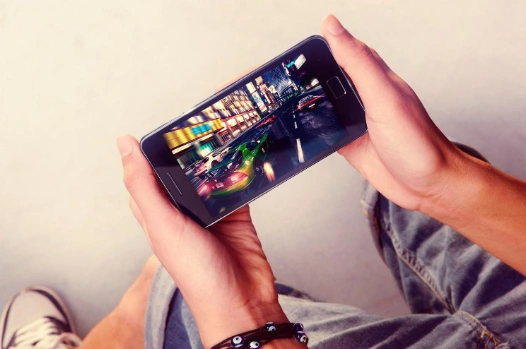 The top 10 Android games of 2019 in a descending order are;
1. Football Manager 2019 — This is an interesting Android game produced by Sega that gives a feeling of realism with great command at your disposal as a manager.
You are always in an epic battle to get promoted, avoid sack or relegation and win rivalry matches.
Though it has a rating of 3.7, its quality is something to behold.
Maybe, it's because am a huge fan of soccer, but the facts still stand, it has most of the features a manager would want in a game and this includes leagues, training feature, squad numbering, licensed team kits, transfer and contract features, match day simulation etc.
And O yes, it's a paid game and cost a few bucks.
2. Star wars (Galaxy of Heroes) — It is a free action game that seeks to depict a character in the famous series; Star Wars.
This Android game sets you up to the challenge of battling with your favorite dark and light heroes with the hope of becoming a master of the galaxy.
It's a really an addictive game that gives you appealing graphics and good battle experience on your smartphone.
3. Guns of glory — This game provides for interesting battle scenes where you are thrown into the fray as a rising lord and thereafter, fight to become the supreme ruler in the whole kingdom.
It requires making enemies and friends alike and using your tactical skills and strategy to outwit foes. It's a free game but requires you to spend money as you grow into the game.
4. PES 2019 — O my world. What the heck! This list would be incomplete without the addition of this game to this list of top 10 best Android games of 2019.
This game gives you the feeling of what football is all about and could be all about.
Either you are winning or losing, there is no denying, it's fantastic.
It's a game where you live in the world of footballers and legends and you work your way up the football ladder either as a footballer or using a team and guess what, Its FREE!
5. Clash of Kings — Despite the many complains about the game, the game stills stands on much defiance to be one of the best games in the past few years.
It has different series and all have a common ground. The battle for supremacy.
Its an action and strategy based game where gamers seek to fight and conquer enemies and kingdom to win and create a bigger empire.
More on like Aegon, the conqueror, as in the ice and fire series (Game of Thrones)
6. FIFA Football — This is a much-coveted game that moves you around the football sphere in the aim for glory.
Its create rooms for much auspicious and thrilling gameplay just like their counterpart PES 2019.
7. Candy Crush — This puzzle game is the favorite of most women and loved by many.
This game involves switching and matching candies to give an exhilarating feeling and satisfaction and there is no limit to its pleasantness.
It's a highly rated game with good appeals.
8. Garena Free Fire — This is an action/shooter game that gives you a big satisfaction if you are a lover of shooter games.
You are placed in a remote island with 49 others to fight for survival in each 110-minute gameplay.
It's one you would want to try out if you haven't. The game requires much strategy and in-depth analysis to overcome other rivals.
9. Minecraft — This game is a Paid game where you seek to create and build your fantasy; either a simple home or a very large castle.
You also craft weapon and armor to fend off rivals and defend against mobs and rivals.
10. Goddess (Primal Chaos) — This is a simple but relatively sophisticated game with good ratings.
Its strength lies in its simplicity yet very addictive. It's a role playing game with good graphics and control.
You have to fight to overcome enemies in all fronts and it's done with the use of weapons such as magic, spells etc.
11. Extra — Here is where you can also contribute to this list of best Android games of 2019.
Any Android game that you have tested and you consider it to be one of the best Android games of 2019 please let us know about it.
Notable Mentions — These games are also very interesting. You can always check them out. They are; Need for Speed, Assassin Creed, Survival Heroes, GTA, Operation third, Live or Die, Chess Master and Street Racing 3D.