I am not discouraging the use of the default follow come keyboards for Android that comes with the phone, but most times; for effective texting and typing experience, you may need to check this best keyboard for Android smartphones with emojis.
With the built-in emojis in these keyboards, you can easily express your feelings that a text cannot express through the use of this emojis.
I am not making this list in any particular order of preference.
Personally, I did not really like the touchpal keyboard that came with my android phone.
I had to go in search of other keyboards for Android that will change the interface of my android phone keyboard.
Fortunately for me, I was able to find not only another Android keyboard with a modern interface but with an arrow key as you would have on a normal computer keyboard.
I am not going to share just that, but I reviewed other best Android keyboards that you can also use, I will share all of them here with you.
If you really use your phone keyboard like me, you will see the need to take a look at these Android keyboards.
They enhance speed and accuracy
In fact, one of the major reasons why people use short forms to type chats on social media is the stress of typing.
Some of the keyboards I'm about sharing with you will ease your typing stress and most of them have functions such as auto capitalization and others that will enhance your typing.
Grammatically, a sentence must always start with a capital letter, it will be stressful in this case using a keyboard that has no auto capitalize functionality: so you cannot keep to that rule.
Even while you the best keyboards for Android with emojis, it is also important to take into consideration the risks involved in using a third party keyboard which some of them may come with malware.
This is one of the reasons why Apple countered the use of a third party input device.
In spite of these, having a third party keyboard seems necessary if you must stay up to date with latest features such as auto capitalization, auto test completion, auto test correction, prediction, and other amazing features.
Gone are the days where you need to use a particular code to use a sticker, smiley/emojis on social media.
No need for any shitty code, just switch to the emojis section of your Android keyboard and use the emojis of your choice.
Not to worry, that is why we are presenting you these best keyboards for Android with emojis after series of research.
In the list below; you will find some free android keyboards as well as some premium ones.
The best keyboards for Android with emojis – FREE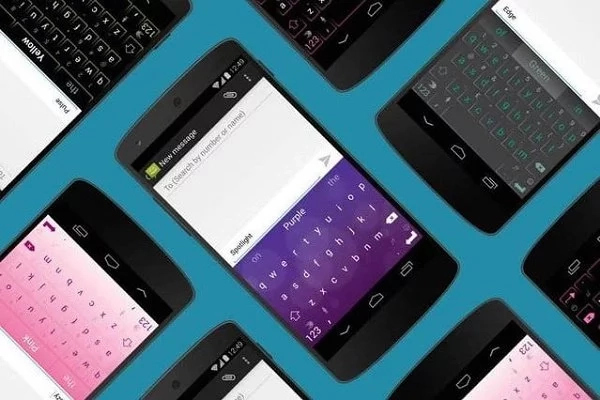 Swiftkey – Part of these texts was typed using the swiftkey keyboard for android. This third part android keyboard has over 1 million positive reviews on Google play store and has over 100 million downloads.
TouchPal – This is the default keyboard that came with my phone, but at some point, I didn't like it anymore. So I went in search of a substitute and found many of them but settled for the first in this list – It has about 50 million downloads from Google play store
Google keyboard
Fleksy Keyboard
Microsoft keyboard for excel
Chrooma keyboard
Go keyboard
Hacker's keyboard
Gif keyboard – As the name implies, if you are a lover of GIF images, this is a perfect keyboard for you to share your best-loved GIFs on social media
Google handwriting input
Ginger keyboard
Cheetah keyboard
Premium Android keyboards
Swype Keyboard ($1)
Minimum ($4)
Which other android keyboards have you tried that you think its cool and it's not included in this list? I will be glad to update this list with the keyboard name that you will share.