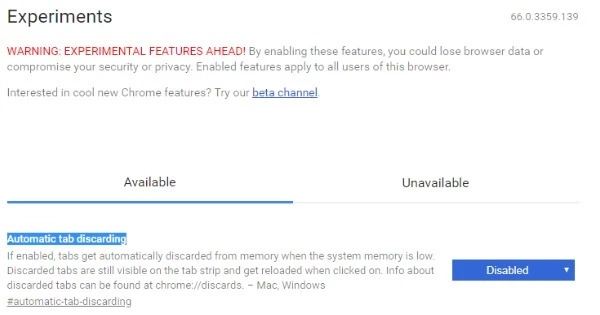 Automatic tab discarding was one of the of the top 10 Google Chrome settings I wrote that you may consider changing.
But today specifically, I want to share with you how you can stop Google Chrome from auto refreshing tabs.
I had to address this issue today because I myself was affected by this Chrome tab auto refresh.
I uploaded some files to the cloud, using one of the opened tabs on my browser only to continue with what I was doing on the other tabs only to find out the tab auto refreshed when I visited the tab to retrieve the files I uploaded.
Since it was a drag and drop upload, there was no option for me to retrieve those media files because on the server I used, you need no account to be able to upload into the server.
I had no option but to upload the files again.
Imagine the file size that I had to upload for the second time simply because my Chrome tabs auto reloaded.
So in this post, you will learn how to stop your Chrome browser from auto reloading a webpage when you leave them for a while for another tab to revisit again.
How to stop Google Chrome from auto refreshing tabs
It's simple and it takes less than a minute to complete the steps.
Visit chrome://flags on your address bar
Search for "Automatic tab discarding"
Change the setting from "Default" to "Disabled"
After making any change to the settings, you will be prompted to relaunch your Google Chrome browser.
Relaunch as prompted and henceforth your tabs will not be auto refreshed.
If you like, you can keep the tab open for days, it doesn't matter.
Now you know how to disable Google Chrome browser auto refresh, you can go ahead and dedicate a tab to the background apps that you are running without the fear being auto refreshed.