Similarweb extension is one of the recommended extensions for webmasters.
If you are a webmaster, it is recommended that you have the similarweb extension installed on your Chrome browser to get some free website traffic report of any website you wish for.
This will help you see some important stats of any website.
If you want to check how your competitor is doing, then you might consider installing this extension.
With just a single click of a mouse, you can get a detailed report of apps and websites.
This will help you know where the visitors of that site you are trying to model are coming from so you know how to strategize and bring them to your website.
You will only leverage all these goodies only when you have the extension installed on your Chrome web browser.
You can head over to the Chrome web store to get this add-on installed on your browser.
So far, there has been some good reviews about this extension. That means they are really keeping up with their promise.
So it's now time for you to download your own copy.
Similarweb extension download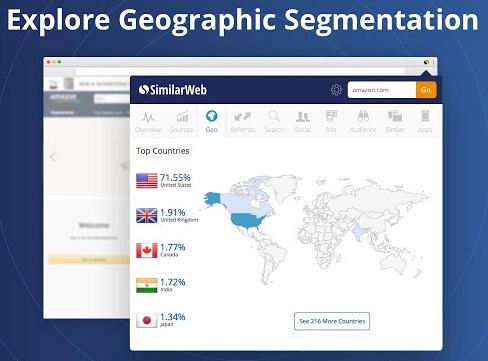 You may decide to head over to Chrome web store and search for "Similarweb extension" or you download directly from the link below:
Now you have it installed. Go ahead and explore websites you need for useful data for.