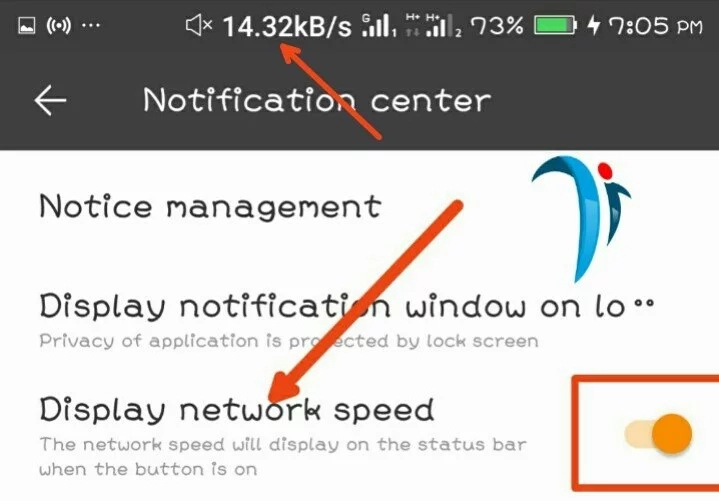 Showing internet speed on the status bar helps you monitor the data consumption on your android device.
So here, I will walk you through the steps on how to show internet speed on your phone status bar without the use of any app.
This feature is available in some newly released smartphones.
This feature helps me know exactly when my phone is downloading anything in the background.
You don't need an app to turn on this feature, it is built into recent smartphones.
Here is how to turn it on.
How to show internet speed on the status bar without an app
This feature is located in the setting panel of your smartphone.
You are likely to find it in the notification section of your phone settings since it is categorized as a notification feature.
It is just a button that you can toggle on or off, the network speed will be displayed on the status bar when the button is on.
So to get our internet speed displayed on your status bar you need to follow these steps.
Locate your phone settings
Notification center

"Display network speed"
Watch a video on how to display network speed on your phone status bar without any app
There you have it!
Now there is an indicator at the notification bar of your phone displaying your network speed.
Henceforth, when your phone data is on, there will be an indication on your phone status bar displaying your internet speed.