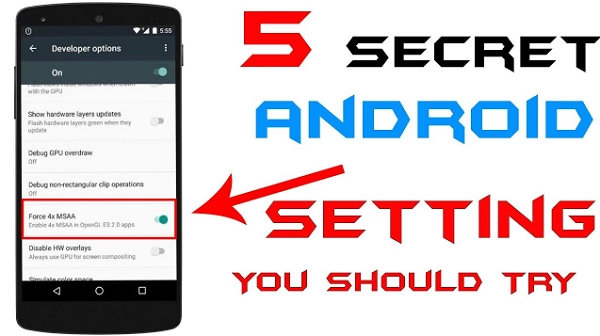 If you are an Android OS user, there are some settings that you must know and here in this article today, I will be highlighting top 5 settings every Android user must know.
Every day, a good number of Android smartphones are being launched in the mobile market and the number of users who use Android phones is also quite high.
The reason for this is that Android phones are much cheaper than the iOS (iPhone). You may use Android phones, but there are some features in this setting that few people know about it.
To maximize the full functionality of your Android device, you are expected to know some basic settings. That is exactly what I'm sharing with you in this article.
Magnification Gesture
If you turn on this feature, any time you tap on the display three times on the display, any content that appears on the display will zoom and after that, you can drag it and read the entire content.
You will come out of zoom mode if you tap again three consecutive times. You can turn this feature on by accessibility in settings.
Text to Speech
When this feature is turned on, you can listen to any content that appears on your phone.
In fact, through this feature, Android phone converts the text appearing on your phone's display into audio.
For example, if you are busy in any work and want to read a news, then this feature can read that news to you. You can turn this feature on by accessibility in settings.
Invert color
This feature can also be turned on by accessibility in settings.
This will help you will change the default background color of the phone.
Talkback
If your eyes are weak or you forget the glasses at home then this feature will prove to be very helpful for you.
When you turn on the phone after turning on the Talkback feature in your Android phone, the phone will tell you what you are touching and which app you are touching.
You can turn this feature on by accessibility in settings.
Interaction Control
With this feature, you can block any particular touch portion of the phone. That is, if you want the Touch feature on the notification bar, then you can turn on this feature.