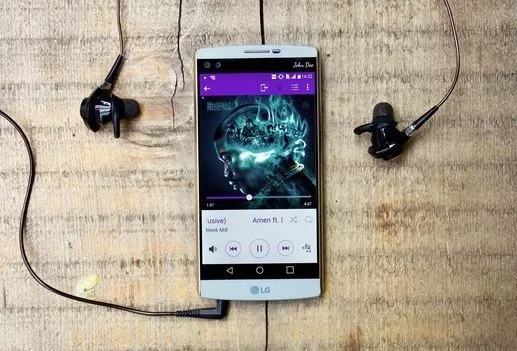 While some phones are made for good battery life, some other phones are made for music lovers.
You know how bored it can get when you are all alone at home and there is no power supply in the house.
Well, you may not be fortunate to be in a location the constant power supply to power other musical appliances in the house.
You will be left with no option but to play music with your phone to keep the day going, but what if your phone was not made for playing music?
Your battery may quickly get drained, you know what?
Maybe your phone was not manufactured with playing of music in mind, each phone is manufactured with a unique specification.
I am not saying that because your phone was not made for music that it will no play a music file, far from it.
You will still have your music of choice played on your phone, but you may not have played as long as you would like to have it play.
There are some phones with good camera quality, but with low battery life, that's just an instance of what I'm trying to explain here.
But in this post, I will be sharing with you some good phones for playing music at home or in office.
With these phones, you may not have the need for Bluetooth wireless speakers, but you may still get yourself one if you want it.
I mean this phones can play music for hours without your phone battery percent reducing by even one.
Whenever a new phone is announced, people like to talk much about the designs, colors, memory capacity, for the ladies; selfie camera, RAM and other specs.
Most intending phone users often tend to ignore the audio life of the smartphone.
Well, maybe you never loved listening to music back then, but now.
What everyone wants in his or her smartphone varies, so while some need the best camera, some needs it majorly for playing music.
So let's leave some stories behind and get into the business of the day.
List of phones made for music lovers that you can buy in 2018
To take your phone audio life to a whole new level, choose from any of the listed phones and you will be glad you did.
Infinix note 3 X601
HTC U11
LG G6
LG V20
ZTE Axon 7
LG V10
Which other phone have you experienced it audio life?
Could you be kind enough to share it?