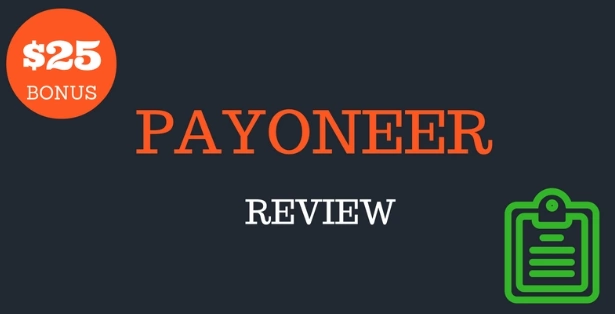 If you are an online entrepreneur and you are yet to know about Payoneer, I wonder how you get your payouts.
A lot of intending users seek to read Payoneer review before they sign up, that is why I'm writing you this my honest review about Payoneer.
I'm going to tell you how it has been all these while.
I'm gonna say it as it has been happening for the period of time I have been with them.
Note that this post is not a sponsored post; therefore it is not influenced by anything.
From my experience that I will share shortly, you will know if you need to join Payoneer or not.
Briefly, let me tell you a bit about Payoneer so you know.
Payoneer is a global payment system that helps you get paid globally by marketplaces and companies.
So if you are an affiliate marketer or a freelancer, you need a Payoneer account to get your payouts.
But since you still insist you read a Payoneer review, that is why I'm putting up this page to clear your doubt and possibly help you find out that you wish to know about Payoneer.
Before we continue, don't forget that you can sale your Payoneer funds here.
Payoneer review 2020
As promised at the beginning of this content, I will be sharing with you this review about Payoneer based on personal experience and not from what other users or intending users are saying about Payoneer on online forums or social media.
Payoneer is more like a bank, though to you it may seem like a virtual bank.
But all the things you experience on your local bank account, you are likely to experience on Payoneer, too.
I started using Payoneer since 2014 and ever since then, I have not had any issues with them.
Payoneer are not scammers if that was what you wanted to hear.
I just told you I have stayed with them for the past years.
They receive your money anywhere and deposit into your Payoneer account and also send it to anywhere as you request.
Note that they charge an annual maintenance fee of $50.
So if you suddenly see $50 missing from your wallet, you will have to check your transactions report and you will know why the fund was deducted.
I know at that point you may think something has gone wrong.
Some time ago, someone sold me his Payoneer funds of $60 which I request to use for my online bills renewal, all of a sudden, I was left with $10.
You can imagine that scenario, even when the fund was debited from my account, it did not reflect immediately on my wallet balance neither did it reflect on my transactions report.
All I got was a declined transaction from the merchant website where I tried to renew my bills.
It was later in the day that the fund debited reflected on my wallet balance as well as my transactions report.
You should also note that there are some charges billed into SOME Payoneer transactions.
So be sure of the transaction type that you want to execute and the charges.
If you are okay with it, then you can proceed with the transaction, if not then you leave it.
In my own experience, I've never had any issues with them.
As also stated in the Payoneer sign up/activation guide I shared earlier, make sure that you leave them with your valid means of Identification so that you are not limited to the type of transaction you can execute on the platform.
You can also share your personal honest review about Payoneer in the comment section by way of contributing to this post.
Tags: is payoneer safe 2017, payoneer complaints, payoneer fees, payoneer problems, payoneer review 2018, payoneer review glassdoor, payoneer review india, payoneer review reddit