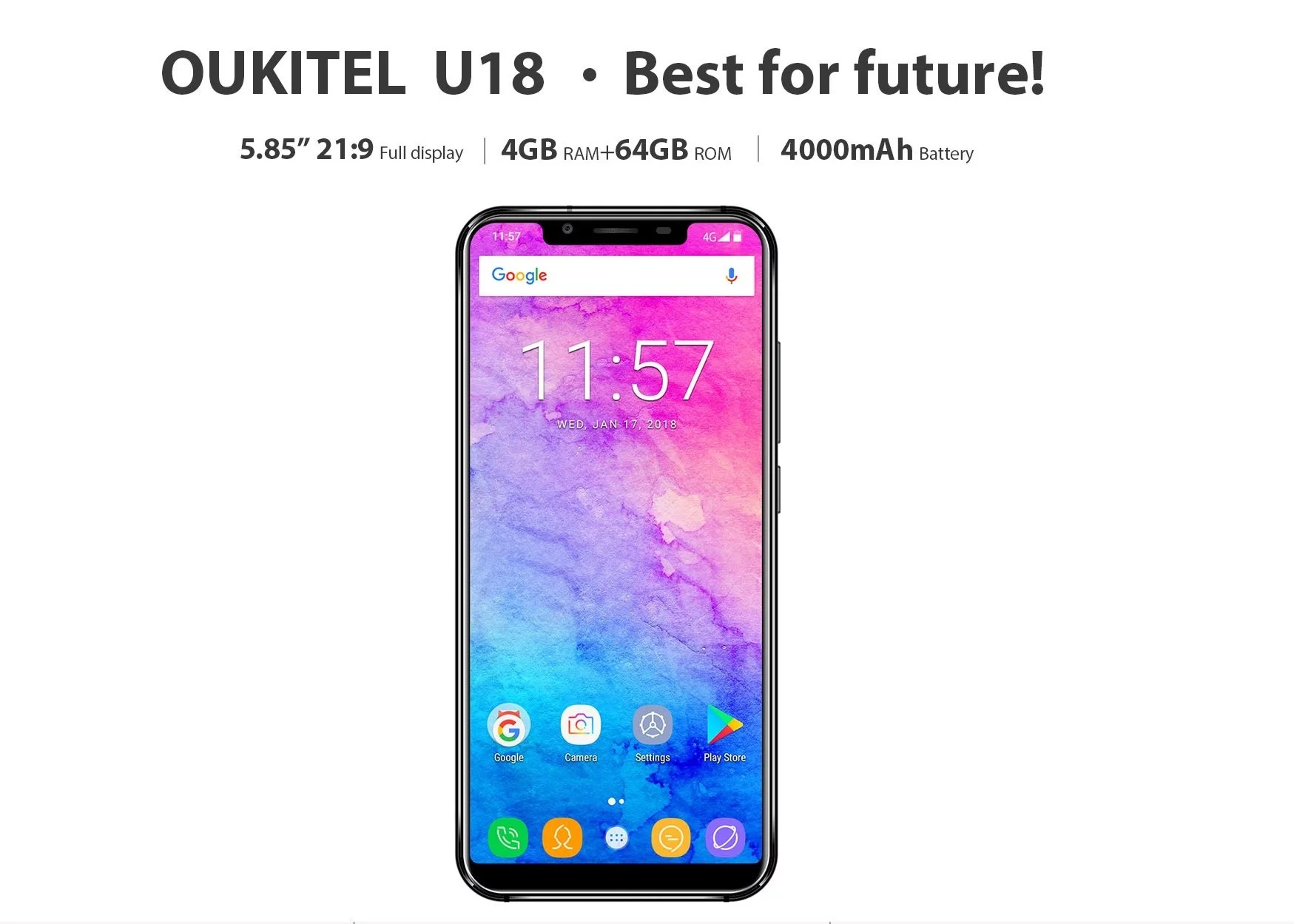 Oukitel U18 is one of the latest Oukitel phones released by this Chinese phone manufacturing brand.
And here is a full specs/review of Oukitel u18, in case you wish to buy it.
Before you get into the market in search of this new product released by Oukitel, you might want to check its specifications and reviews from other users who might have gotten this Oukitel u18 before you.
In case there is a specification about that phone that you do not like, then you look elsewhere.
I am not discouraging you to buy Oukitel u18, but there is always some specifications a user expects from a phone before purchasing it.
This particular model of Oukitel may not have it, while others do; that is exactly what I mean.
Businessinsider tags Oukitel u18 an Apple iPhone X clone.
You know one thing that trips me the most about this Oukitel u18? Its battery life is superb.
In fact, it has made the list of phones with best battery life to buy in 2018.
Not just that, there are other amazing features of Oukitel u18 that will be revealed in this Oukitel u18 specification page.
Oukitel U18 key features
5.85″ 21:9 full display
4GB RAM and 64GB ROM
4000mAh battery
Design and screen display
Oukitel U18 has a 1512×720 resolution, 2.5D curved display one hand to hold.
Imagine the shots you could get from such a screen resolution.
Oukitel U18 full specifications & reviews
As at the time of updating this page last, Oukitel was available for pre-order at a discount price of $159.99 against the original price of $179.99.
If you need to get this phone to start enjoying these amazing features, the time to buy it is now; in your own interest.
Have you gotten yourself this new Oukitel u18?
What is your honest review of this phone? Could you be kind enough to leave your review in the comment?