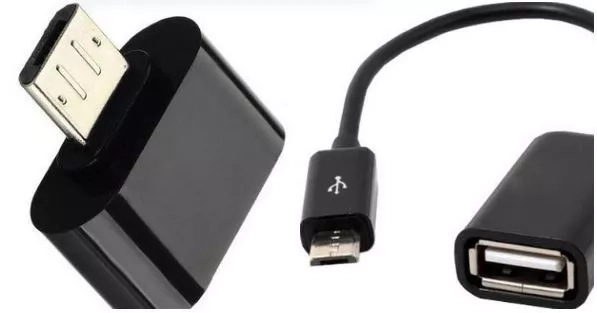 Which android phones support OTG?
Some OTG supported phones usually comes with the OTG cable which you can get from the phone pack when opened.
The fact that your android phone did not come with an OTG cable does not mean that your phone does not support OTG USB connection.
If you have a need for OTG connection on the phone you are planning to buy, you might want to check this list for OTG supported android phones that you can buy.
Lately, I have made some list of some Android phones features from the list of phones with led notification light to the list of Android phones with fingerprint.
Here is another list that I will share with you today some USB OTG supported Android phones.
With the support of OTG, you can maximize the full function of your android phone.
Before I share with you a list of Android phones that support OTG cable connection, let me share with you some uses and functions of an OTG cable.
OTG cable uses android phone
You can be amazed at what your phone can really do with the support of an OTG cable.
Take a look at the image below: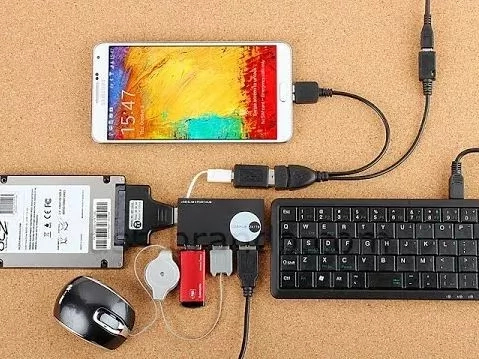 I'm not surprised by this though
I use my OTG supported android phone to execute more task than what you are seeing in the image above.
There are times I use my phone for a serious typing work.
If you have been hearing of using a phone to charge another phone, that can only be achieved through the use of an OTG cable.
You can use your OTG cable to plug an external mouse, keyboard, charge another phone and plug in other USB devices to your android phone.
OTG compatible phones list
Gionee Elife E7
Lava Iris Fuel 50
InFocus M2
Lenovo K3 Note
Lenovo A7000
Asus ZenFone 5
Xiaomi Redmi 2
Huawei Honor 4C
Motorola New Moto E (2nd Gen) 4G
Gionee M2
Micromax Canvas Hue
Gionee M5 Plus
Gionee M5
Gionee M6
Gionee A1 Lite
Gionee A1
More OTG compatible phones that support OTG connection will be updated on this page as more of them uncovers.
Do you know of any other OTG compatible phone that should have made this list?
Please contribute to this post, share it in the comment section.