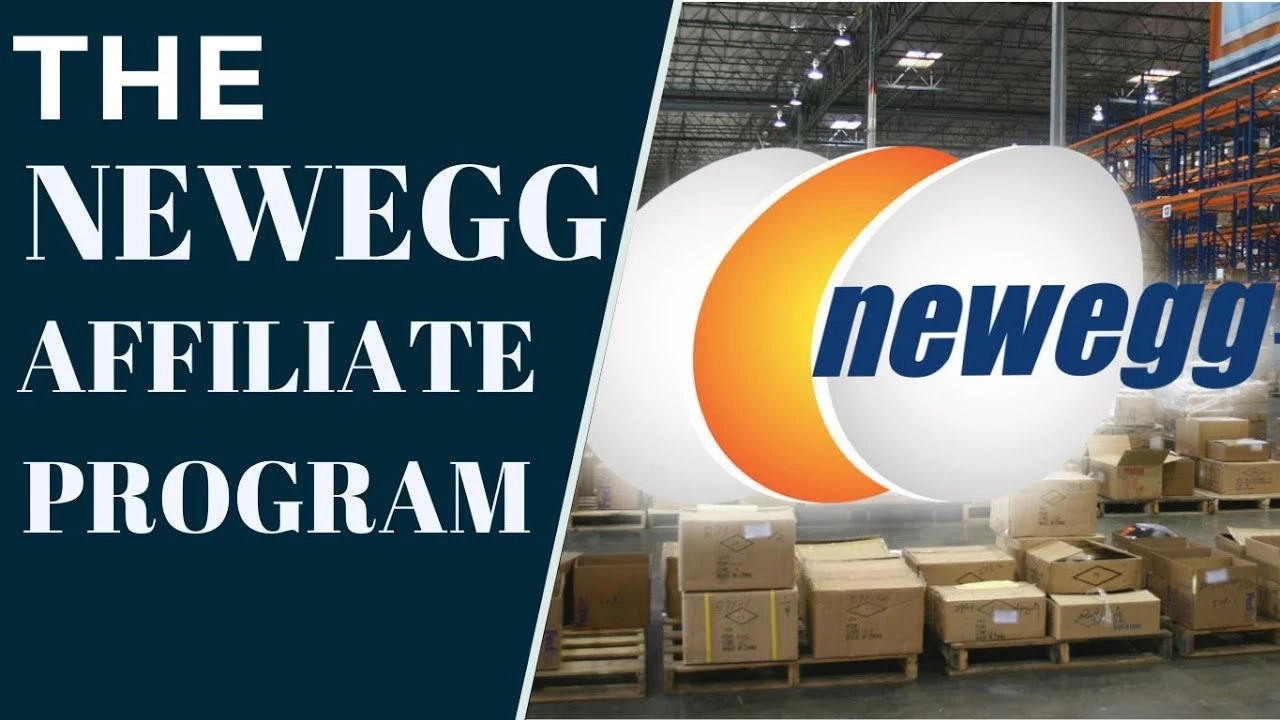 When I first heard about the Newegg affiliate program, I thought of it as an affiliate program about eggs.
But I was totally wrong.
Newegg is an online retailer that sells products like computer hardware and consumer electronics.
The company is based in the United States, California precisely.
Fred Chang is the founder of Newegg and established the company in the year 2001.
Although having its strongest influence in North America, Newegg continues to expand to more than 79 countries across Europe, Latin America, Asia Pacific, the Middle East, and Africa.
It is, indeed, a leader in tech-based e-retailer eCommerce.
Newegg specializes in promoting a wide range of tech gadgets from top eCommerce sites across the globe.
Hence, you can work partner with them if you are interested in computer-related gadgets like computer systems, computer accessories, tech hardware (spare) parts, etc.
What the program is all about
Newegg affiliate program provides a 2.5% commission for any sales you generate for them, but within the Commission Junction (CJ) Affiliate network, the commissions are actually 0.5% – 1% for the Newegg.com consumer electronics affiliate program.
Newegg affiliate program offers affiliates a 2.5 – 3% commission for any sales made via their referral link or ID.
Newegg affiliate cookie tracking system has a seven days lifespan.
To earn tangible money as a Newegg affiliate, you should have or plan to create a tech niche website that ranks well on search engines for tech-related gadget keywords.
Also, research viable keywords and develop high-quality content on them invest which you then publish on your website or blog.
Benefits of becoming a Newegg affiliate
Works with Reputable Brands
The majority of brands on Newegg have a longstanding record of high integrity.
Hence, it is easy to sell products on the Newegg affiliate program based on the good reputation of the brands/vendors featured on the platform.
Reliable Customer Support
The reliable affiliates' support system on Newegg is always readily available to offer you the necessary support in different stages of your development.
You have a wide range of products to promote from computer accessories, and electronic spare parts, to the latest tech gadgets in the market.
This helps you to meet the ever-increasing market demand for high-quality, solution-driven technological gadgets and equipment.
Free to join
The program is free to join
No upfront fee payment
No joining fee
No start-up or maintenance fee is required.
How to join the program
There are basically 2 easy steps to join the Newegg affiliate program.
Start a niche website then proceed to their official website where you will fill out a form.
It is free to sign up provided you come from countries that are supported by their program.
How to make money when you become Newegg affiliate
Develop a Tech Niche Quality Website/Blog
Create a tech-niche-based website to align with the tech niche that Newegg focuses on.
There are several categories you can promote so far as you have people who would buy the products.
Post detailed and highly useful content on your website/blog to help visitors comprehensively understand the gadgets you are reviewing.
Also, make your website/blog easy to navigate to boot ease of use, build users' trust in people, and hasten visitors' interest in buying based on your recommendations.
Write lead-Generating, Solution-focused Content
Ensure you write content that will generate leads and meet users' search intent.
For instance, let's say people can search for the best gaming laptops.
For this, you can comprehensively review several gaming laptops and recommend which one is the best among them giving good, clear reasons for your choice.
If this recommendation resonates well with the reader he/she would most likely buy it via your affiliate link.
Do Proper Keyword Research
Carry out proper keyword research prior to writing a piece of content for your blog is sine qua none to success.
This will help you to know the key terms that people use to search for products online.
You would infuse then infuse these key terms into your write-ups to make them search engines friendly.
There are several keyword research tools online – Google keyword planner, Ahrefs, Semrush, Keywordtool.io, etc.
These will give you an insight into the possible keywords you should infuse into your articles while developing them.
Optimize Traffic To Convert
Writing easily navigable and properly optimized pieces of content results in a great user experience which can result in sales.
One step in this direction is to target keywords that people are searching things for and build content around these keywords.
Also, apply some copywriting techniques to help convert the traffic (i.e. visitors) into buyers.
Use Videos To Educate Visitors
Some tech gadgets may require extra detailed explanations before a visitor can understand how they work and consider buying.
You can use videos and visual guides to explain difficult-to-explain concepts in writing.
The videos should point out the features as well as benefits of the products as well as which a person should go for based on what they can offer the user.
The Newegg affiliate program offers a commission of 2.5 – 3% on tech-related products.
Newegg is undoubtedly one of the best online shopping marketplaces today with a long history of quality product recommendations.
It is specifically focused on computers, electronics, and tech gadgets in general.
So, if you run a tech site, or you plan for that any time soon, the Newegg affiliate program would be a profitable monetization option to consider.