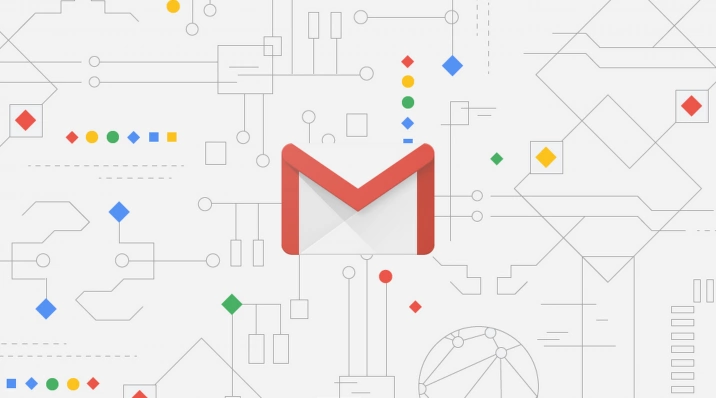 These new features in the new Gmail are the ones I consider amazing and I feel I should call your attention to them.
Should in case you are wondering about what's new in the Gmail design, check out these 9 new features in the new Gmail design.
Before you could explore these new features, you have signed up for a Gmail account and have the log in details to log into the account.
Google launched the new version of Google Mail (Gmail), recently, and redesigned its interface to become more colorful and offers options more clearly, and look better.
Even after Google launched this new version of Gmail, you still have the option to load the basic HTML version in case you have a slow connection that cannot load the standard view which has these new features.
The use of Google Mail is also easier than ever because of the redesign and arrangement of the menus for easier navigation.
In addition, the new interface has become very smart with some things when you do it, Google is on its own to remind you.
In the rest of the post, we will provide a detailed explanation of the new features of the Google Mail interface, but initially how do you activate this new interface?
By now you must have been compelled to use the new interface unless your connection is slow.
But if up until now, you are not yet prompted to start using the new redesigned Gmail interface, you will have a link at the bottom left that will take you to the new Gmail interface.
In a very simple way, access your Google Mail in the usual way, and then you will see the Gear icon, click on it and then choose to Try the new Gmail.

But some users have not been updated to the new interface, not to worry, the market is up to you but gradually will be circulated to all Gmail users on the platform.
Attachments
One of the most important changes Google Mail (Gmail) has received is how to deal with attachments.
You now do not need to access a particular email or e-mail sent to you, to see attachments, such as images, PDF files, and other files.
By default, Google will automatically show you attachments.
This makes That a great relieve to how you can hand email attachments on your Gmail account.
It's now easier for you to browse as many Mails as possible in less time with ease.
List of properties
As soon as you point to an e-mail on the right, you will find that there are icons that appear to you suddenly.
These icons allow you to archive e-mail, delete it or even specify that you have not the read e-mail.
Another option is Snooze, so you can remember Mail again by specifying the time and date you want to remember the e-mail you specified.
You can also easily communicate with anyone via e-mail. You can point to the left on an email sent to you by someone.
You can send a video call and also schedule appointments with this person. In addition, this new system will remind you. Any dates with this person.
Merge applications
The new Google interface is now not only a change in the order of the lines but also other things that help the user to connect and use the other services from one screen without going to anything else.
For example, you can use services such as Google Calendar, Google Keep, and Google Tasks.
All these services are integrated into the right side of the screen for quick access.
Smart responses
Smart responses are already available to Google Mail users, but now Google Mail has been integrated into your computer's copy of the Web in this new update, and you can set automatic and smart responses such as "Thank you for your message" and other smart responses.
Better security warnings
Security warnings are now better than ever, due to the intelligent tracking of any suspicious e-mail, for any serious or similar links.
Now the warnings are clearly red and it is easy to understand that this message or e-mail is suspicious.
Nudging alerts feature
One of the advantages that you will soon find is the Alerts feature, which relies mainly on the AI system, to help you keep an eye on missed, unresponsive, or reacted messages.
With this feature built on the artificial intelligence system, you will be able to follow all correspondence even if you do not remember, this system will remind you immediately.
Confidential Mode Confidential mode
Google is very interested in the security aspect in all its services and this is also one of the most important aspects that worked on Google to provide you with services to help you accomplish everything you want in a safe environment, through the addition of confidential mode.
This mode is similar to the messaging feature of messaging applications. You can send e-mail and when reading it from the other party, the system will delete this e-mail once it is fully read.
You can also create a password for the other party to access the e-mail that has been sent to it so that it will only be able to read the e-mail by entering the password you specified.
The system also allows you to control e-mail significantly. If you want to be able to print this mail or send to another person, whether a person or a company or any entity will not be able to, in addition, will not be able to copy this e-mail.
Help to cancel subscriptions and alerts
The new artificial intelligence built into Google Mail has the ability to learn what notifications you are interested in or email subscriptions, for example, someone who reminds you of your activities, news or other things, and you do not like this type of message. The system will automatically disable These messages.
This helps focus only on important things as a priority and other things less noticeable. All thanks to Artificial Intelligence, the feature is on Android phones, but integrated into the new Google Mail on any platform you can use.
Internet connection support
Google will soon offer Internet connection support for the new Google Mail service, providing services like searching, writing, responding, scanning and archiving for up to 90 days for messages when you can not connect to the Internet.
This property will be very useful for staff who are constantly moving to many places without internet access.