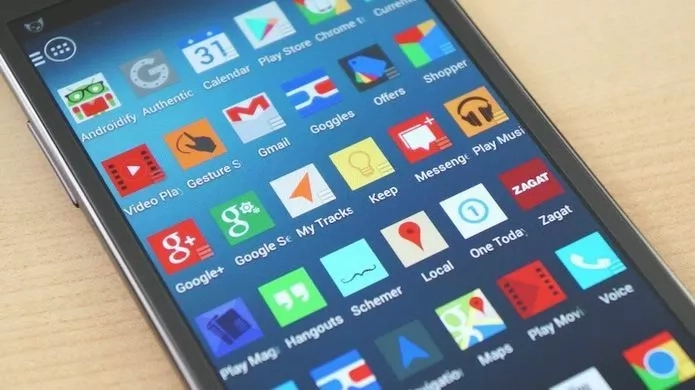 Must have android apps you should install on your phone may be different from mine.
It all depends on what the phone is intended to be used for.
For example, and intending blogger who just acquired a phone, because he could not get a laptop will have a blogging app as one of his or her must have android app.
Depending on the platform that he is blogging on, may have WordPress or Blogger Android app installed on his or her phone.
That was why I said that the type of android app your term as a must have android app may vary.
That's notwithstanding, here are some must-have android apps you should have, installed on your phone.
The types of android apps you should install on your phone comes to mind especially when you are getting yourself a new phone or receiving a new phone as a gift from someone.
While anticipating the new phone or yet to open the new phone parcel you received, you may be like "which android apps do I really need to install on my phone new phone?"
As said earlier: this varies per person.
A must app for me may be completely useless to another party.
In the midst of that, there are some basic apps you cannot do without on any android device.
So to maximize the full functionality of your Android device, you must have these apps installed on your phone.
In fact, that is the reason why most of these apps come pre-installed on some Android phones.
Imagine this, if you think you can do without these must have android apps; how do you intend to browse the internet without a browser installed on your phone?
In the midst of millions of Android apps available in Google play store, there are some must-have android apps that you cannot do without.
A typical example is the one I cited above.
Not as if your android phone will cease functioning without these must-have apps, but you will not maximize its full functionality.
Remember, there is an android app for almost anything you want to be doing with the phone. Android OS is one of the most versatile phone operating systems available.
While some of these must have android apps that we'll be listing here are free, some of them require some bucks to install.
As at the time of updating this page, these were the android applications I considered that you must have them installed on your phone.
This compilation is not static; since technology is revolving, there may be other must have android apps that may be available soon.
We will not fail to update this page for you to keep up to date with all the technological advancement in android world.
Meanwhile, take a shot at these applications I consider must installed on your android phone.
Free must have android apps
1. Browser – There is no how you can have an access to the internet without the browser.
You need a browsing app to be able to access information online. Whichever information you wish for on the internet can only be accessible through the use of a web browser.
There are many Android apps for browsing ranging from Google Chrome, Mozilla Firefox, Opera and other browsers.
2. Instant messaging apps – You will want to save yourself some bucks using some instant messaging apps. The fact that you will always want to send information to your family and friends makes this app one of the must-have apps.
Gone are the days where we used to send letters to our family and friends and wait for a couple of days for it to get to its destination while we wait for days to receive the response to the letter we sent across.
With instant messaging apps, you can send any message across irrespective of the location of both parties and have a reply within the shortest possible time.
I'm classifying Facebook messenger, Whatsapp, Instagram, Yahoo messenger among others as instant messaging apps.
Listing them separately will make the list bulky and it's not necessary since they perform similar task.
3. Note taking apps – A note taking app will help you plan your daily activity as most of these note-taking apps come with a "To do list" to use in planning your schedule.
Attending of events is sure, in this technological trends you shouldn't be carrying dairy and pen around.
There are always new things to learn daily, so we may want to take notes from events we attend such as seminars, religious events, and others.
4. File exchanging apps – If you are buying a new android phone, you won't start downloading everything you want. You may want to get some files such as music, image, and video files from a friend.
That will save you some bucks, especially if you are located where mobile data is not cheap.
Most Android phones come with file exchanging apps pre-installed on them – One of such is Xender.
Xender is one of the must-have Android apps you must install on your phone.
With it, you can get other apps and file you want.
Though you can use Bluetooth to send files too, Bluetooth is limited to the type of files you can send.
You cannot use Bluetooth to send an android app unless you backed up the Android app before you can send the .apk file.
Also, Bluetooth is being phased out. Its file sending speed cannot be compared to that of modern file exchanging apps.
5. Google play store – This is the official Android store where you can get any Android app. There are millions of android apps in this store. Funny enough, it's also an android app.
It usually comes as a bundled app on any android phone, but for some reasons, you might miss the app on your phone.
Should in case that happened, you can download Google play store .apk file.
Without Google play app, you can't have access to the store to download other apps you may want.
The above listed 5 Android apps are the ones I consider must have android apps on any android device.
Which other must have android app do you think must have made this list?