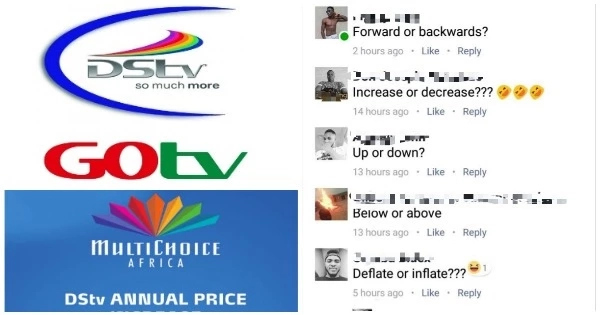 When you hear that multichoice is adjusting the subscription rate, the next big question is if they are increasing or decreasing.
I got this news when a friend on Facebook shared this update on his Facebook timeline announcing the adjustment of DSTV and GOTV subscription rate.
The post got some amazing reactions from some multichoice users. See reactions below: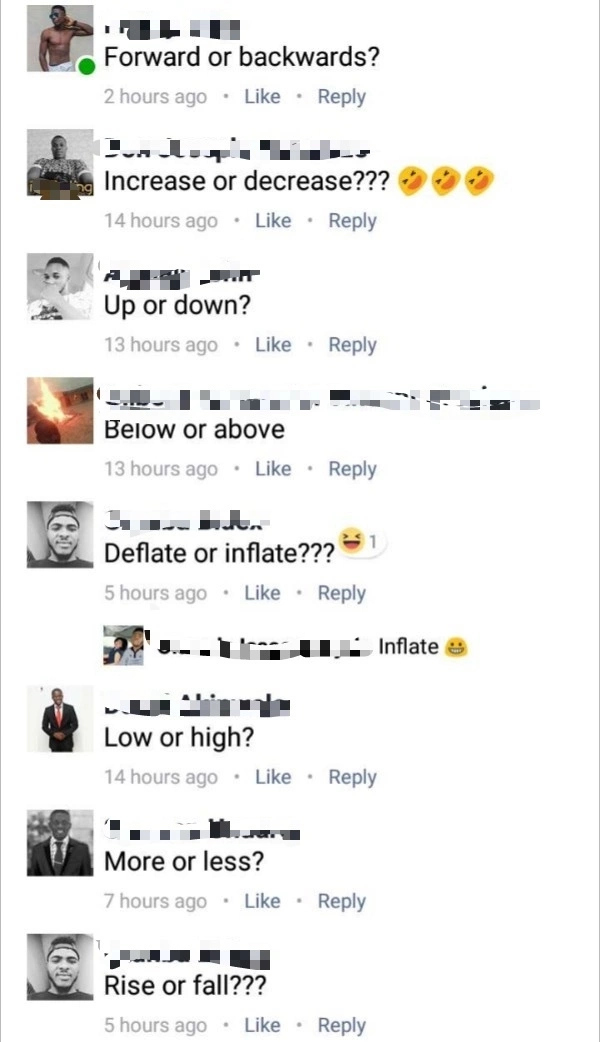 So now that multichoice is set to adjust DSTV and GOTV subscription rates, what will be the new subscription rate?
This news by multichoice to adjust the subscription rate is really affecting the DSTV subscribers as GOTV subscribers still have their usual subscription rate apart from the GOTV MAX package which has been slashed to N3, 200 against the N3, 800 which was the previous subscription rate.
The digital satellite platform, DSTV is on the increase while the terrestrial platform, GOTV is on the decrease/static.
This adjustment to multichoice subscription rates will be effected from 1st August 2018.
If you are a DSTV subscriber, pay attention as this adjustment it is really affecting the different DSTV packages.
Multichoice subscribers on DSTV will experience an increased price adjustment.
Multichoice DSTV & GOTV NEW subscription rates
DSTV premium package from N14,700 to N15,800
Compact plus from N9,900 to N10,650
Compact from N6,300 to N6,800
Family from N3,800 to N4,000
Access, N1,900 to N2,000
The news if multichoice subscription rate has been everywhere, but now you've read it yourself and also know the new subscription rate for the respective packages.
Though as at the time of bringing you this news, the company (multichoice) was yet to release any statement to seal this new adjustment.
Keep your fingers crossed, we'll bring you updates to this effect.
Meanwhile, GOtv parental control complete setup guide is one of the related articles I wrote that you might want to check out.
What do you make of these new subscription rates by multichoice? Cool or not?