Mood wallpaper app is another bundled app that comes with a gionee phone.
I have been planning on writing this article long before now, but I've been so lazy about the entire process.
I'm glad that today I'm able to get over it and share with you this apk file of mood wallpaper.
Only people with gionee phones like techinformat.com can share you this app.
So if you have been searching for where to download mood wallpaper for your gionee phone, you have landed on the right page.
Here, I will share with you the APK file of mood wallpaper so you can download and install it on your smartphone.
Don't even think of getting this app from Google play store before you get disappointed.
I said it earlier, mood wallpaper is a pre-installed app on gionee phones, you cannot even uninstall it.
Why do you need mood wallpaper
On gionee phones, mood wallpaper is the app responsible for the HD wallpapers that you are having in the phone with a resolution of as high as 1920×1080.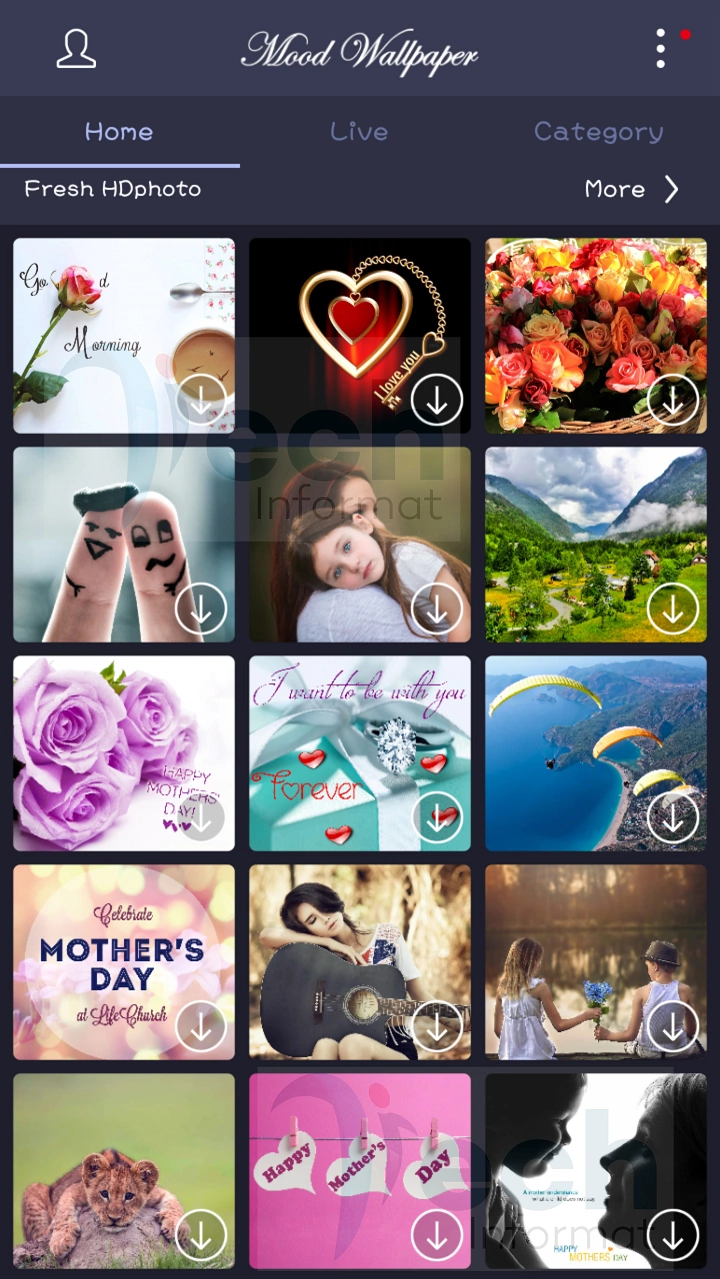 Here, you can download wallpapers you like from the available categories.
There are thousands of wallpapers from each of these categories that you can download from, you can download love, animals or sports wallpapers.
It all depends on your preference.
Apart from the static wallpapers, you can download with this app, you can also download live wallpapers if that's your preference.
On the homepage are listed fresh HDphotos which you can download and use it as your wallpaper.
Tap on any photo of your choice and slide up to find some details such as the date it was uploaded, the size of the file, total number of downloads so far and the person who uploaded the wallpaper about the wallpaper.
Enough of the stories!
Today was not the day to tell you stories about mood wallpaper.
I just wanted to upload the apk file and share you the download link so you can download it to your device.
I want to believe you knew a bit about that app before searching for it apk file so let me go ahead and share with you the direct download link.
Mood wallpaper app apk direct download link for gionee and other Android phones
Being a .apk file, this app will also work on other smartphones running on Android OS, so this may not be useful only to gionee phone users, but to others.
Now you have the mood wallpaper app in your possession, Go ahead and install it and use it.
Hope this helps!