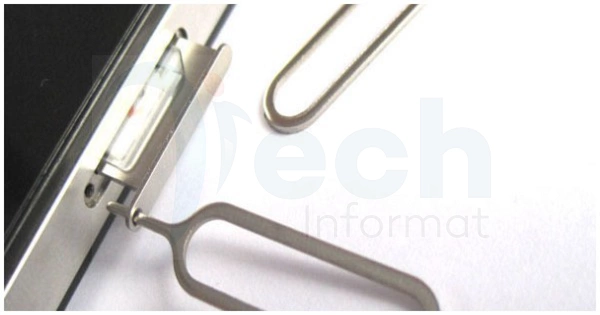 If you lost your smartphone SIM ejector pin and want to know where to get a new one, here is what to do.
One of the easily lost accessories that come with smartphones lately is the SIM ejection pin.
I lost mine right inside my car.
It fell off my hand while I was trying to open my SIM card slot into the handbrake area. I turned the car upside down, trying to find the ejector pin, but all to no avail.
Funny enough, this ejection pin was not sold in phones stores back then.
So how did I subsequently eject my SIM card after missing my ejection pin?
I had to improvise something else to use since an office pin couldn't eject my phone SIM slot without applying the tips I'm about sharing. Not even a safety pin 😆
Since you can't get this from a phone store, do you need to abandon the phone because you've lost your SIM ejector pin?
No!
I improvised so I think you too can do it. That is exactly what I'm about sharing with you now.
A SIM ejector pin comes boxed together with the smartphone.
So if you lose yours, you may not be able to get it.
As at the time of writing this post, SIM card ejector pin was not sold as a separate accessory as you would walk into any phone store to get a USB cable or an earpiece.
What to do if you lost your SIM card ejector pin
Get an office pin
Cut off the sharp edge of the pin
Now use it to eject your SIM card
It can now serve as your new SIM card ejector pin.
Note: With the sharp edge of the pin or any needle, it may not be able to eject the SIM slot.
You can also use stationary tagging pin to eject your smartphone SIM card, but make sure you take care of the sharp edge.
In short, any pin with a blunt head that can penetrate the SIM slot ejection hole can eject your phone SIM so not to worry about a lost SIM card ejection pin.
That is how I eject my smartphone SIM slot when I lost the follow come SIM ejector pin.
This information is useful even when you still have your follow come SIM ejector pin available but not in your current location.
Maybe where you need to eject your SIM card and your ejector is at home.
I hope this brief piece of information helps.
No need to start asking around for where to buy a new SIM card ejector pin (SIM card pin opener), apply these tips and you will be glad you did.