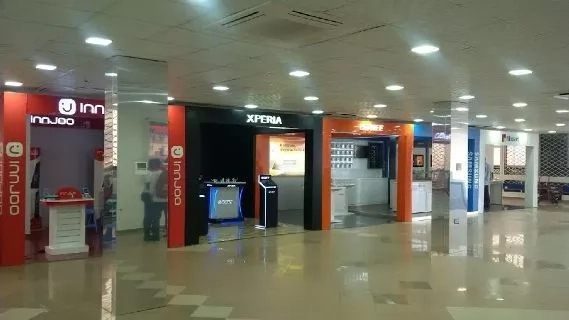 Do you want to buy a good smartphone but don't know where to buy a quality and durable mobile phone in Nigeria?
I will share here with you today a list of top 10 trusted smartphones dealers in Nigeria where you can get quality mobile phones of your chosen phone manufacturing brand.
Irrespective of the brand of smartphone you wish to get for yourself, you can get them from any of these phone dealers in Nigeria that I'm about sharing with you today.
It is one thing to get a phone, it's another thing to get a good phone.
I have long stopped patronizing roadside phone dealers. not that I don't mean them well but for the sake of getting value for my money.
What if the phone malfunctions few days after purchase?
If I got it from a roadside smartphone, it's a different case, but if I got it from a trusted phone dealer, both parties (the buyer and the dealer) will easily come to compromise.
There is no doubt about the fact that the mobile phone market (smartphones specifically) is getting tough by the day, competition wise.
The more reason why many mobile phone dealers keep emerging every year. But how do you get a trusted dealer that will give you value for your money?
I will not only share with you the trusted mobile & smartphone dealers in Nigeria but will also share with you where to get cheap mobile phones of good quality.
So if you are worried about where to get cheap/affordable phones, techinformat.com is here to take the stress off your shoulders.
So no need to panic about falling a victim to one of these fraudulent phone stores who are just there to rip you of your hard earned money by selling inferior products to you.
In this compilation, I will list some of the trusted smartphones dealers in Nigeria where you can walk into their phone store to get your desired phone brand.
I'm talking about the likes of iPhone, Samsung, Huawei, Innjoo, Itel, Infinix, Nokia, Sony Xperia, LG, Tecno, Gionee, Fero and the rest of them.
Please note that this list is based on:
Quality of mobile phones sold
Affordability of products
Sales volume
Sustainability & growth in the market
The list is ordered in no particular order of preference. They all offer quality products/services. I'm making this compilation particularly for you just to make sure you have value for your money.
List of trusted smartphones dealers in Nigeria to get quality mobile phones
1. SLOT Systems Limited — If you have been thinking of where to get an affordable and a durable smartphone, then you should think slot.
SLOT Systems Limited is REALLY a household name because I don't think someone who did not mean what he was doing could stay this long in business.
They don't only sell the phone to you and leave to go wander. They also provide after sales support, should in case you have any challenge with your just purchased mobile phone or smartphone, their team of engineers are readily standby to assist you.
They also sell other electronic gadgets, not just smartphones.
You can walk into any of these lists of offices in Nigeria that is closer to your residence and shop get your smartphone or other gadgets of choice.
You can also order online. The choice is yours, either to shop online or to visit any of the slot offices in Nigeria.
2. Pointek — While I was roaming the street with some friends searching for a credible store to buy a smartphone, we stumble on Pointek phone store. The name did not really sound familiar to us, maybe because the branch in that locality was quite new to us.
Guess what? Pointek was our final bus stop, we bought the phone there and left. Their phone prices were very pocket-friendly.
Since then, I've had no issues with the smartphone I got from there. Of course, they offer quality service so I recommend them to anyone who would like to buy a smartphone in Nigeria.
They also have stores nationwide which you might want to check this list of Pointek stores in Nigeria.
Alternatively, you can shop any of the smartphones you want from their online shopping platform.
They also sell other electronics and appliances apart from mobile phones.
3. Parktel — Even though their online platform is built like some popular e-commerce shopping platforms In Nigeria, Parktel is strictly dealing with mobile phones.
I hope you know what that means? Concentrating on selling a product, I doubt it if there will be any phone that is available for the Nigerian audience that you will not find in  Parktel.
They've been in the business of selling mobile phones for almost 10 years now and they have grown over the years to be one of the trusted phone stores in Nigeria when you think of buying a durable and an affordable mobile phone.
As at the time of updating this page Parktel only had one office at computer village, Lagos. Maybe because they make most of their sales online.
4. Mizbeach Limited — Mizbeach? Does the name suggest that the owner of the company is a lady who likes spending most of her time at the beach? 😆
Don't mind me o… It's just a business name.
But if you are in computer village and you haven't heard of Mizbeach, then you don't know another place to get durable mobile phones in Nigeria.
They sell quality phones at wholesale and retail prices, so if you are a reseller, you can also get quality phones here for your end users.
5. PTV Phones — Peace Tidings Venture Ltd, commonly known as PVT phones has also made it to this list of trusted mobile phones dealers in Nigeria because of the durable and affordable products they sell.
Peace tidings venture ltd was incorporated with the Nigerian corporate affairs commissions far back in 1995, though they did not commence the sale of mobile phone then.
Was there mobile telecommunications as at 1995 in Nigeria? Maybe they wrote their vision and tried making it plane 😆
PTV phones don't only sell mobile phones but also sell cameras, laptops, and peripherals.
PTV phone does not really have many branches nationwide. As at the time of updating this page, they only had their contact address at their head office.
Maybe that's because they make most of their sales from their website.
6. Micro Station — That the dealer chose the business name to be "Micro station" does not imply that they deal on micro sim cards there o… 😆
Micro station is one of the trusted mobile phone dealers in Nigeria where you can get a quality smartphone in Nigeria.
So if you are around computer village in Lagos and searching for a trusted phone dealer to buy your phone, you can take a walk into Micro station store and get your phone of choice.
They also have branches in Ogun state, Osun state, Oyo state and several branches in Lagos. Your location shouldn't be a problem doing business with them as they have an online platform where you can buy any phone of your choice.
7. Affordable Phones — As the name implies, they sell affordable phones, so if you have been looking for where to buy affordable mobile phones in Nigeria, Affordable phones have got you covered.
They sell both brand new and UK used phones as well as iPhones of various types and Android devices.
8. Royal line technologies — Royal line is another place to get quality gadgets.
Though I titled this post "trusted smartphones dealers in Nigeria" let me also quickly remind you that at royal line technologies, they don't only sell quality phones, but they also sell other accessories such as Bluetooth speakers, computer accessories, and many other gadgets.
They have offices in Lagos, Calabar, Warri, Enugu, and Uyo as their main branch.
You can also order for royal line products online via their website.
9. Best mobile — Best mobile ltd is a trusted dealer of smartphones, laptops, and accessories. Just as the name implies "Best mobile" they try as much as possible to leave up to the name of the business to offer the best service.
They don't only sell the mobile phone to you but also help in maintenance.
They have phone stores in Lagos, Delta, and Imo.
If you are not in any of the locations listed above, you can still get best mobile phone delivered to you wherever you are in Nigeria.
They have trusted delivery partners who will deliver your product to you.
10. 3C Hub —  3C Hub is an offline store where you can also get durable phones. As at the time of updating this page, WC Hub did not have a website where they can showcase their product to the world.
Techinformat services will build you a professional online store to showcase your products to the world and in turn boost your sales graph.
Meanwhile, you can still get the durable phones they sell at 3C Hub by walking into their Lagos office.
That is my compilation of a list of trusted smartphones dealers in Nigeria. Of course, you can get only quality and original phones from the listed dealers.
As stated earlier, this list is ordered in no particular order of preference, they all sell good phones at an affordable price.
Now you know where to buy durable phones, at least you can get value for your money.
Do you know of any trusted smartphone dealer that you feel should be included in this list? Leave it in the comment.