Welcome to the LG G7 ThinQ specification page.
In this article, we'll gonna share with you the full specification of the new LG G7 ThinQ. We'll also take LG G7 ThinQ through some durability test such as scratch, bend and burn.
So if you are planning to get yourself this new LG G7 ThinQ, make sure you digest every bit of information that you get from this page.
This is the Raspberry Rose version which actually looks pretty unique. It has a softer more elegant tone to it.
Definitely not the in-your-face read brilliance of the 1 plus 6 but still subtly impressive.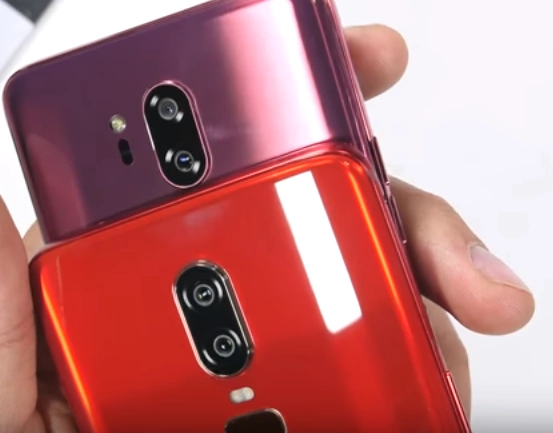 Right in the notification bar, I get a warning from the phone telling me not to remove the battery, like that's even an option.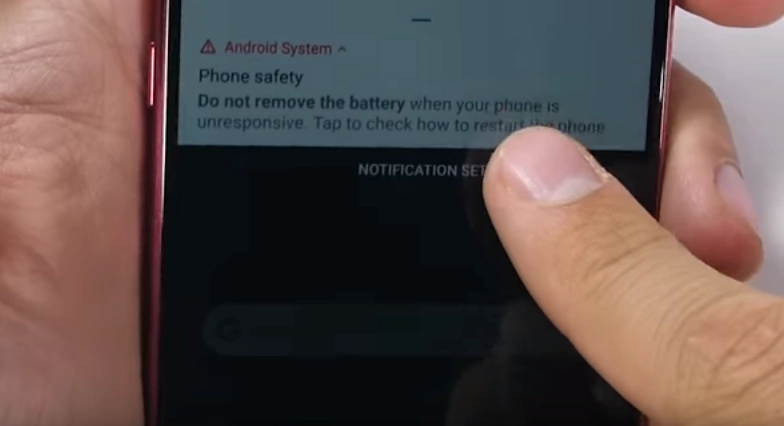 The phone is sealed shut and ip68 so it's not like a battery removal is gonna happen on accident.
I guess the phone just knows who's holding it. But don't worry little guy, we won't dissect you… yet.
Well, that may be in the next article.
LG is using Gorilla Glass 5 on their G7 ThinQ. Corning Gorilla Glass is on every major smartphone these days which
is fine with me.
LG has given us a notch this year, which personally, I have no strong feelings one way or the other. It is what it is.
The sensors and front 8-megapixel camera are all covered by that same Gorilla Glass 5.
The earpiece is made from metal and very securely attached to the phone. It is totally flushed with the glass surface.
No buttons down at the bottom of the phone, but we do have an extra button on the side.
The sides are made from metal, as well as the upper volume button and the lower volume button…Both metal.
There is another button down the up and down volume button is a dedicated Google Assistant button. It's kind of cool.
I personally would still prefer a mute slider or the ability to change the function of the button if I wanted.
I'd probably use a dedicated camera button more often than I would a voice assistant.
It's still better than a permanent Bixby though, so I'm not complaining too much.
At the bottom of the phone, we have our headphone jack, which is awesome for functionality. Kudos for that. As well as the USB type C port.
Over on the far side of the LG ThinkQ G7 it is pretty empty except for a lone power button, which is indeed an actual clicky button and not just decoration like HTC has been using.
And finally, up at the top of the phone, we have a little microphone hole and our dual SIM card tray, which includes an SD card slot as well. Nice work!
Moving around the backside of the phone. The G7 ThinQ branding is permanent and under the glass, so it won't be coming off. To be honest, this is really an amazing looking phone.
The lazer autofocus and flash are protected under that glass. No issues there.
The 16 megapixel main camera lens is also protected with glass, as well as the wide-angle camera lens right below it. It's nice having 2 cameras that accomplish different things.
There is a little metal lip around the camera lens and it all sits relatively flush with the back panel.
If the fingerprint scanner is slightly recessed, the LG G7 fingerprint scanner can still function perfectly. No complaints.
The back panel is made from glass harder than a razor blade.
Burn test
LG used a 1440p 6.1 inch IPS LCD, this time lasting about 7 seconds under the flame, which isn't as long as most, but still longer than some.
Structure and build quality are important if you want your phone to last a while.
Bend test

With how expensive each phone is these days, you don't want to buy a fragile one.
The bend test shows us how well the phone is constructed, and with this LG G7, there's hardly any flex from the front or the back of the phone.
The back panel is still secured with the water resistance intact – nothing is separating.
It has an impressive build, with that headphone jack, Google Assistant, and unflexing structure, I can't really "ThinQ" of anything to complain about.
What do you think about the new LG G7 ThinQ? Please share your thoughts with us.