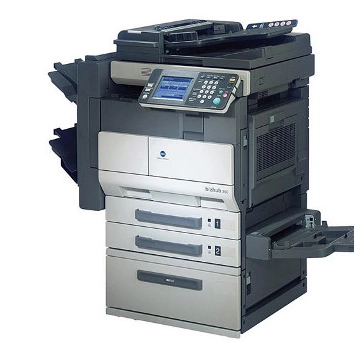 If you are using Konica Minolta bizhub c250 and you don't have the driver saved in one of your storage devices, you may end up spending some bucks each time you want to set up the printer in another computer.
For the engineers to bring the driver and install on your computer for you, they will charge you some bucks you might have saved if you downloaded this driver yourself.
So in this post, I will share with you Konica Minolta bizhub c250 driver free download page where you can download this driver into your PC without paying a dime.
Download this free driver into your computer and start printing with your Konica Minolta printer without the help of a software engineer to help you with the process.
Normally, you are supposed to visit the official Konica Minolta download centre to download the printer driver of your choice (bizhub c250) in this case but it gets a bit technical on the website.
What if you were just browsing the web with your mobile phone searching for Konica Minolta bizhub c250 driver to download and you are served this download center that is a bit complex?
Not to worry, I have navigated the page to get the direct download links for the driver of Konica Minolta bizhub c250 to share here with you.
I will share the diver of the major operating systems that you may likely use.
Should in case you don't have the download link of Konica Minolta bizhub c250 for the operating system that you are using, be kind enough to drop your operating system in the comment section and I will be glad to update this page with the bizhub c250 driver link for your operating system.
The Konica Minolta bizhub c250 driver cuts across major languages in the world, but I will be sharing basically the download links to the English version of the drivers.
If you are more specific about a particular language, inform me and I will update the post for you, too.
Konica Minolta bizhub c250 driver free download
https://o.cses.konicaminolta.com/file/Default.aspx?fileid=298ADACB-A6DE-4AB2-AEEE-251A2AD629FF&filetype=DA

 — Windows 10
More links to download Konica Minolta bizhub c250 driver will be updated in this page so stay tuned.