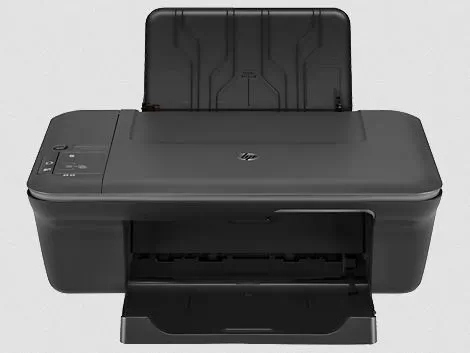 Hp Deskjet 1050 is not a plug and play printer, I mean it's not a printer that requires no driver to print.
This printer comes with an installation CD which has all the drivers/files needed to print, scan and copy documents using the printer.
Though copying a document with this printer requires no driver, while other functionalities such printing and scanning does.
If you have been using this hp Deskjet 1050 for some time, you might have misplaced the driver CD that came with the printer.
In this case, if you want to use the printer to print or scan from another computer that the driver is not installed, here is where the problem will start because the new computer will not be able to recognize the printer when plugged in unless the diver is installed.
In this post, if you lost access to your hp Deskjet 1050 printer driver, I will share here with you a download link where you can get the driver downloaded free at no extra cost.
hp Deskjet 1050 is phased out, so it might be scarce before you can find someone using that same model of Deskjet printer, so just go ahead and download it.
You will need to download the driver using your computer then transfer the file to the computer you wish to install it or you download it directly into the system that you want the driver installed.
You might want to save the driver into an external hard disk drive for future use.
That will save you the data you would in downloading it again in the future when you have the need for it.
When you format your computer system, all the drivers in the system will be gone, including your Hp Deskjet 1050 driver.
Here is when you will dust your external hard disk drive, insert it into your system and retrieve the file.
Empty hard drive enclosure helps you get files off a dead or broken laptop computer
Download hp 1050 Deskjet printer driver – All-in-one printer
Visit official hp support/product page https://support.hp.com/us-en/product/hp-deskjet-1050-all-in-one-printer-series-j410/4027462/model/4027464/drivers
Now tab on the "Go" button that is directly below "Go directly to the software and driver results"
Your computer will be scanned and identified so hp will know the right download link to share with you so that it matched your system specification.
In my case, below is the specification of my system that was detected by hp
Now tab the download button and you will have the driver downloaded into your PC
Unzip the file now and install it.
This works for all the windows and system bits, be it windows XP, windows 7, windows 8, windows 10 – 32 and 64 bits respectively.
That's it!
It's as simple as that.
Should in case you have any question or contribution you have regarding this post, please do not fail to leave it in the comment section.
Be kind enough to support us by sharing this post to all of your social media platforms, thanks
…talk soon