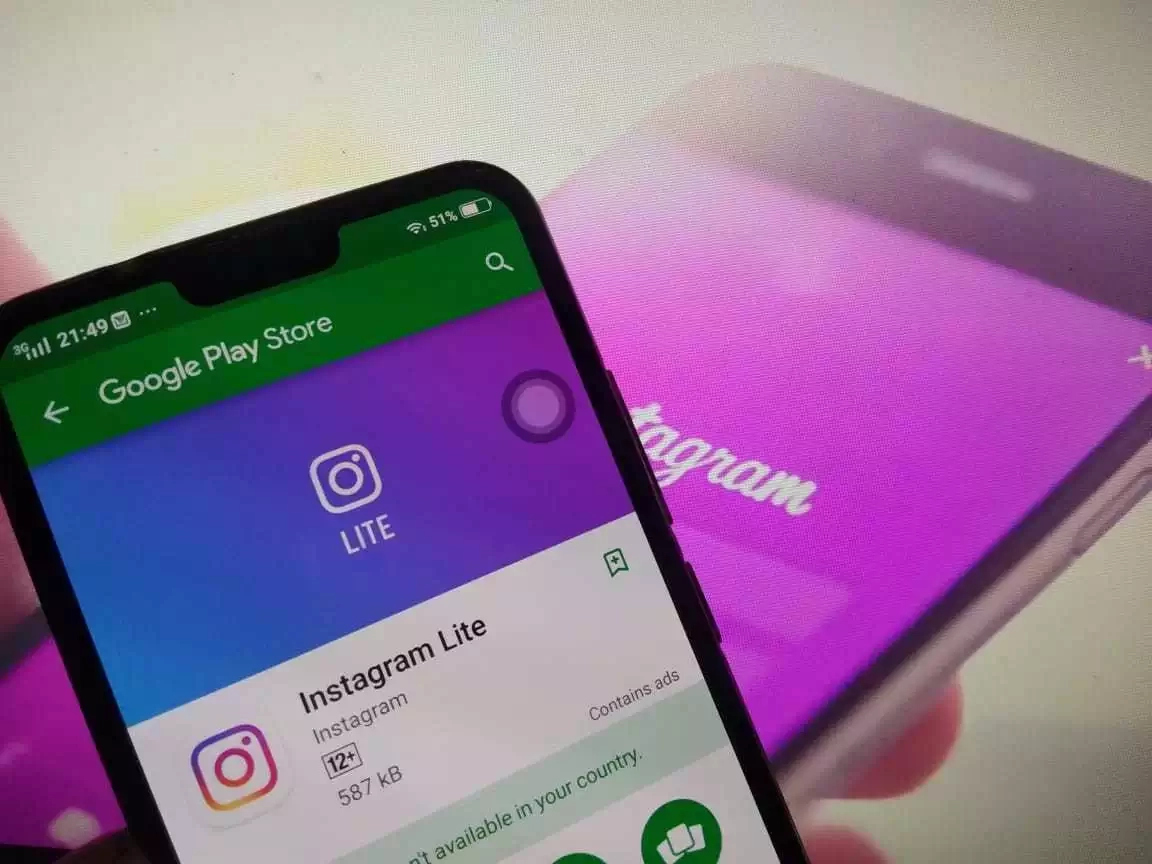 You can use Instagram lite in any country that you are without any restrictions, but some tweak has to be applied to get it to work for you.
I don't mean any harm by writing you this, you must make fair use of the information contained in this page.
Why I'm making that that line of warning is this: Some people may misuse this information.
It was known that when the Instagram lite was launched, it was not allowed by some countries.
That means as a Nigerian, or any other person in these countries with restrictions to using this Instagram lite, you will not be able to download Instagram lite from the Google play store and install in your phone.
But not to worry, even with the restrictions, you can still get this app downloaded and installed on your Android device.
You will always get a message that "This item isn't available in your country" each time you try to download this application from the app store.
With the error message "This item isn't available in your country" it simply means that you are not allowed to download this application from your current location/country.
This may apply to other countries who are not eligible to use Instagram lite.
But following these steps will work fine for you and have this application on your device.
So what's really new about the Instagram lite app?
I read something somewhere online about Instagram lite that the app is too small that your Android device will not even notice that it's there.
Instagram lite is really light.
The overall file size of the new Instagram lite is less than 1MB compared to the 32 MB of the main Instagram app.
You should also note this, I just told you that the new Instagram size is less than 1MB, because of this lite weight, some important features of Instagram will be missing in this lite version.
How to use Instagram lite in without country restrictions
The first step to getting Instagram fully functional on your device irrespective of the country that you are in is to download the APK file of the app.
Remember, I told you that you can't download it from the app store.
This will really save your data as the main Instagram app is known to consume more data than the new Instagram lite.
Download Instagram lite app APK
Install it on your phone – This app is from an unknown source so you may need to allow app installation from an unknown source you will be able to install this app
Connect to a VPN server before trying to open the app.
Now sign in with your account information in the field provided and you will be granted access to your Instagram account.
Now you know how you can use Instagram lite on your Android device irrespective of the country variations.
If you have any question or contribution to this effect please be kind enough to leave a comment down below