To turn off Gionee data, you will follow the steps I'm about to outline here. This same step is what you will follow to turn on Gionee data.
I'm sure that was what you were searching to have landed here.
To turn off or on Gionee data on Gionee phones may seem very easy to you, but may not be to other users coming from another smartphone brand or joining the smartphone world for the first time.
This post will help if you want to either turn off or on the data.
So this post is targeted to Gionee phone users who want to know how to turn off Gionee data and to turn it on.
I will be outlining 2 methods of turning off Gionee data, these 2 steps will also work for turning on Gionee data to.
The first one is using the quick menu which you can access from sliding your phone screen upward.
Which the second method is turning it off manually from your phone settings menu.
Almost all the web-enabled phones now have the functionality for you to control your data connection, when you want if off and when you want it on.
If you are in a location where you are restricted to using a particular volume of data monthly, you will really need to know how to turn this off.
Of course, you know that once the allocated data volume that was allocated to you is exhausted, you are off the game.
To continue to stay connected, you may need to purchase an additional data.
This process of turning off mobile data connection on a Gionee phone also applies to other phone brands.
I'm captioning this post with the above name title based on the demand of a Techininformat.com user.
Here is how to turn off or on mobile data connection on a Gionee phone and other android phones
In some of the latest Gionee phones, you slide up from the bottom to have the quick menus, there you can turn off or on your mobile data connection.
But in cases of an older version phone, you slide down from the top of the phone.
When you slide up the phone from the bottom you will see an icon to turn off or on the data connection.
The icons are usually represented by a SIM card icon or an up and down arrow. That depends on the model of the phone that you are using.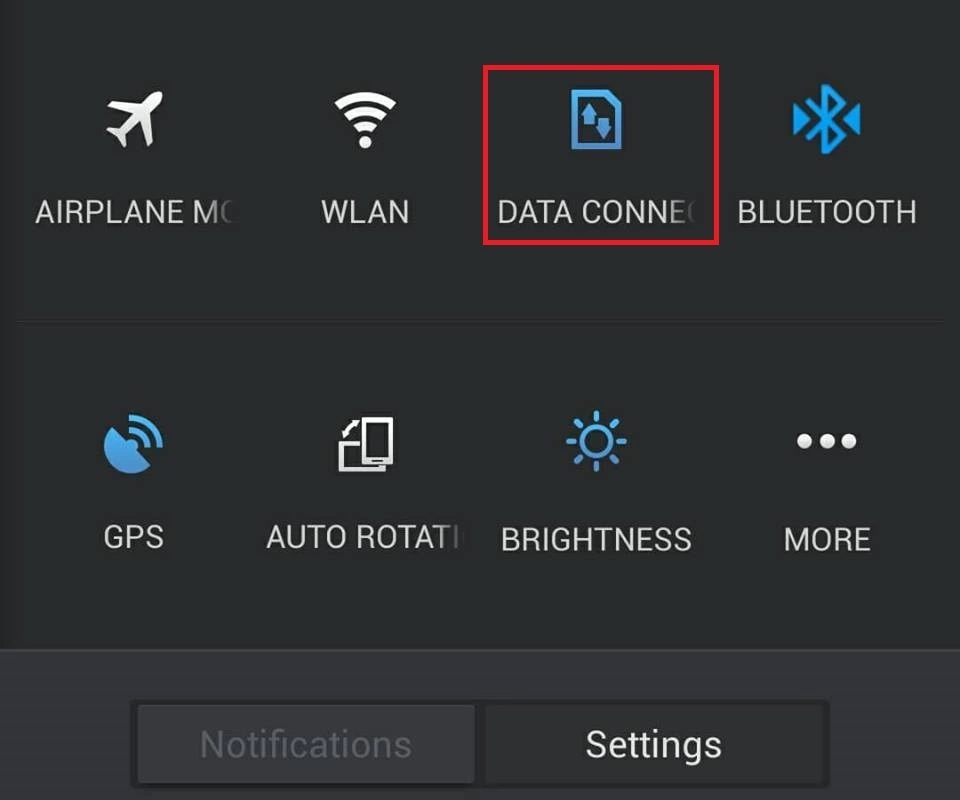 See the image below:

How to turn off or on Gionee and other Android phone data manually
Tap on your phone settings
Switch to all settings in most cases
Tap on mobile networks
Then enable data access over mobile network by checking off the box
It's that simple!
Now you know how to turn off Gionee data, this applies to other Android phones.
Follow these steps to turn it back on when you later need it.