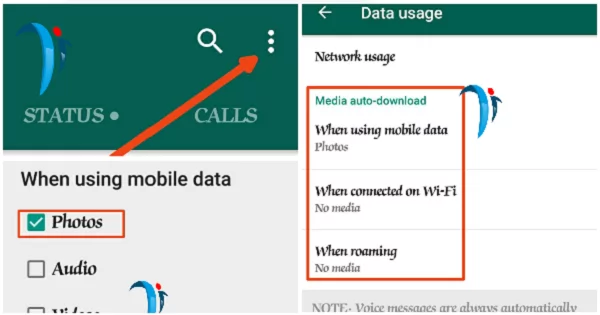 How do I stop WhatsApp from saving photos to my android phone automatically?
I asked this question too, so you are not the only one in this one.
By default, WhatsApp auto-downloads photos into your phone and make sure it is saved in a particular folder, this is very common with image files.
Most times you rarely visit these folders where the photos are saved.
I get surprised sometimes when a guest I lend my phone calls my attention to some photos in my phone, my response will be "I never knew I had such image saved in my phone, It's a photo from WhatsApp"
Of course, you know you are answerable to anything found on your phone, so you might want to know what gets on your phone and what doesn't.
You may need to select other media files such as audio, videos and documents if you want them to auto-download into your phone, just like photos.
But we don't need any media file to be automatically downloaded into our phones, in this case, this will save us some storage space in our android device.
So now you can just watch the photo online and go your way without it following you on:lol:
Here, I will guide you on how to stop WhatsApp from saving photos into your phone.
In a later post, I will share how you can stop WhatsApp from automatically saving other media files such as audio, videos and documents to your phone.
I bet you don't want to miss that.
You better stay tuned!
What if you do not have an SD card mounted on your phone and the capacity of the internal memory of the phone is not much?
In such instances, you will have not option than to search for how to stop WhatsApp from saving photos automatically to your phone.
You know how annoying some WhatsApp users can be, they will keep sending photos to you; especially when they were told to forward it to at least 10 contacts in their list; threatening them that they will die if they ignore 😆
You are asking how I got to know that? So you think you are the only one in this mess?
We've all been in this together.
In fact, the more reason why I shared how to turn off group notifications on Whatsapp.
Some users will make your android notification bar seem like a battlefield with loads of notifications from WhatsApp.
By default, WhatsApp saves your photos to either your phone memory or your SD card.
But in this post, we'll all learn how to stop WhatsApp from saving these photos to either of the memory locations in our phone.
Before I start flashing my trafficator to take you off the lane you boarded, let me share with you what actually brought you here.
How to stop WhatsApp from saving photos to your Android phone automatically
Open your WhatsApp
On the home screen where you have your recent chats displayed, tap on the 3 vertical dotted lines at the top right corner of the app (see image below)
Now tap on "Settings"
Tap on "Data usage"
Here is where you control how you want photos to be managed
Under "Media auto-download" you have options to check the type of media file to be downloaded when using mobile data, when connected to Wi-Fi and when roaming
Uncheck everything, including photos, even when connected on Wi-Fi the tap on "Ok" to save all the options selected
Why I say you should uncheck everything even when connected to Wi-Fi is that you may use one of your phones to connect the other phone to the internet, in such instances, the data consumed will still be from your pocket.
Please make sure you uncheck the photos checkbox to make sure you stop WhatsApp from downloading and saving photos automatically into your phone.
See image below again for more insight.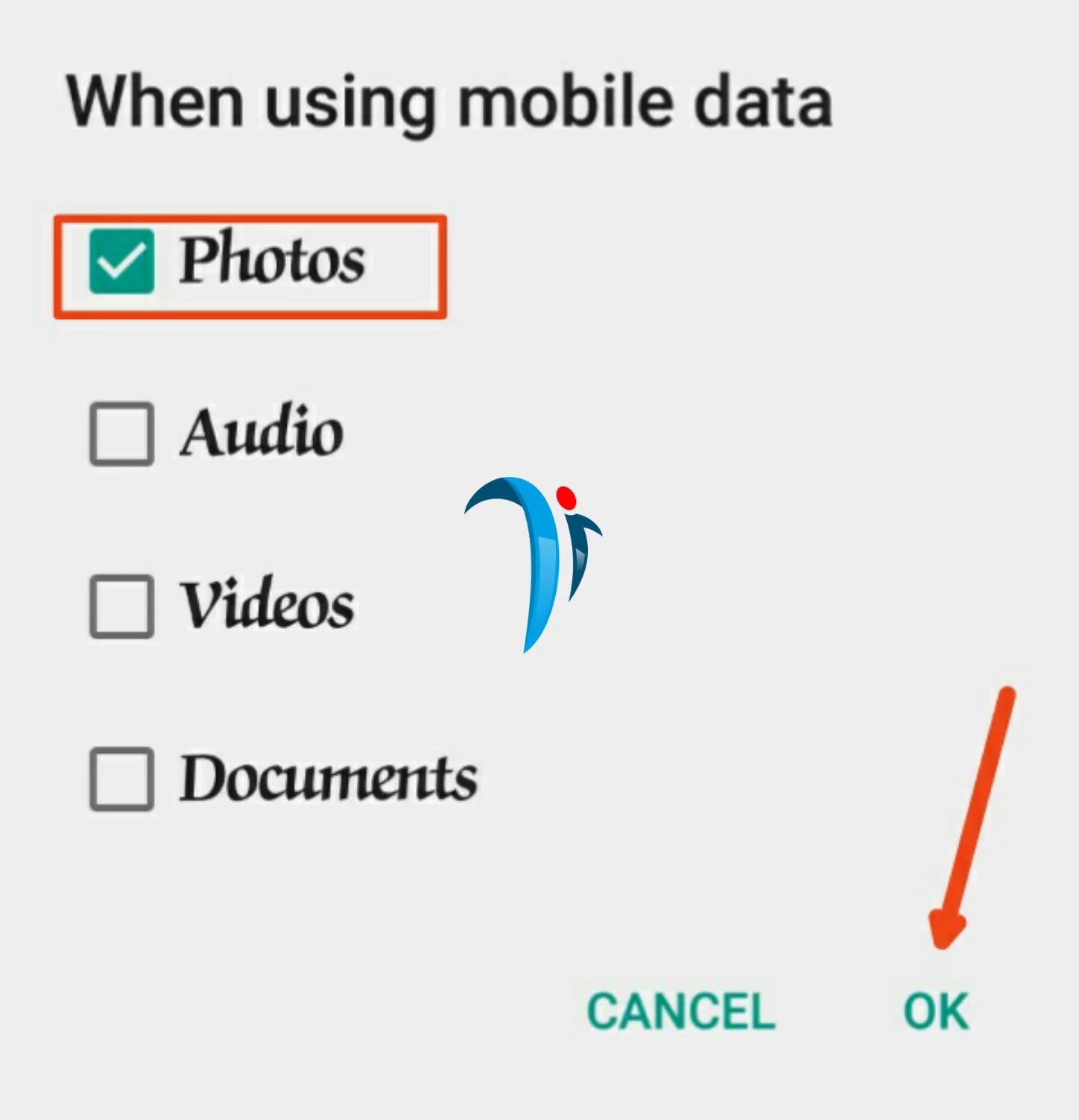 I hope you were able to stop WhatsApp from downloading photos to your phone automatically?
Of course, I wanted you to be able to do it, that was why I took my time to explain it, even with screenshots, to make sure you understand it well.
…talk soon