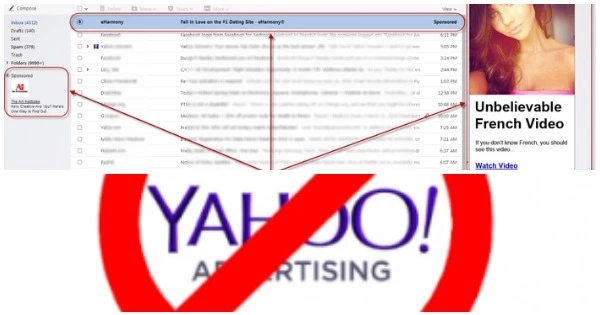 Remove ads from Yahoo mailbox so you can identify which one is the actual mail you have received.
A lot of times Yahoo mails ads get so identical with the actual mail so that you don't get confused; it's best you remove these ads.
So the big question now is;
How can I remove advertisements on yahoo mail inbox?
A lot of Yahoo mail users have asked that question and here is the perfect solution to that problem.
That is a very common question among Yahoo mail users.
Since there is no setting within the Yahoo mailbox interface that is controlling the display of these advertisements a lot of users have been confused about how to block these ads.
To me, I think the inbox should be kept private without any kind of advertisement distracting you from what you were doing.
But if they don't display these advertisements how will they pay their bills?
It gets boring sometimes when you are scrolling your Yahoo mailbox to find a mail, only to get distracted by these advertisements.
But you can get rid of these advertisements in your inbox, though you will need to think out of the box to fix that problem.
Before now, I have been using Firefox browser to access my Yahoo mailbox, then, there was an addon that would simply block these ads in yahoo mail inbox by simply installing this addon.
But what happens if you are using another browser to access your Yahoo mailbox other than Firefox?
The advertisements continue to display, right?
Not to worry, I will show you how you can block advertisements on your Yahoo mailbox so you can have a clean interface to read your emails.
In the course of this article, I will be showing you how to block Yahoo ads in the inbox on 2 browsers.
Chrome browser and Mozilla Firefox.
For Mozilla Firefox browser, there are 2 ways to block these ads while one of the 2 ways is used for blocking it on Chrome browser.
Block advertisements in your Yahoo Mail inbox on Firefox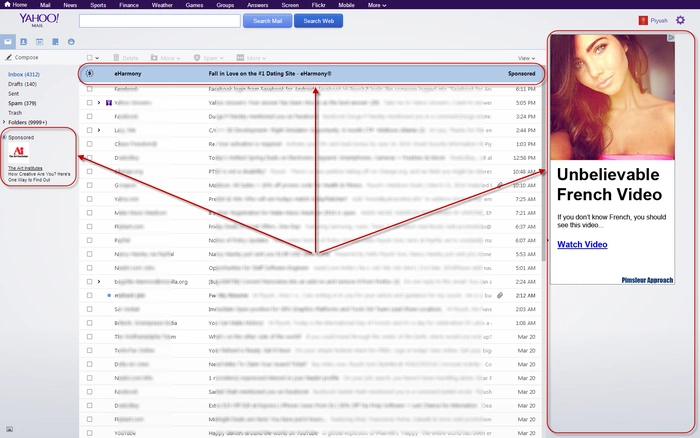 Method 1:
Download and install the latest version of Mozilla Firefox browser
Install an addon called "Yahoo Mail Hide Ad Panel"
Restart your browser and log in to your Yahoo mailbox and the advertisements will be all gone
In most cases, you will be prompted to restart the browser automatically once the addon has finished the installation.
Method 2:
Download and install an addon called "Adblock"
It performs the same task as the first option.
The only thing with "Adblock" is that it will block advertisements on other websites too and not only blocking on Yahoo mailbox.
Block advertisements in your Yahoo Mail inbox on Chrome browser
The only method to block advertisements displaying on your Yahoo mailbox is to install the "Adblock" Chrome extension on your browser and it will block advertisements on Yahoo mail inbox and other websites.
It's that quick and easy to block advertisements from showing on Yahoo mailbox.
Now you have and ads free Yahoo mail.
Which of the methods did you use to remove ads from yahoo mail inbox?
We like to hear from you. Share your thoughts.