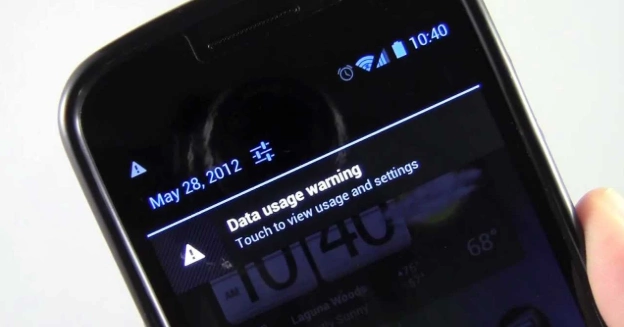 After reading through this post, you will know how to make your Android phone consume less data.
For the middle-class citizens like myself in Nigeria, I believe many times you have wondered if you are the one using your data or probably it is your village people who come in the night and finish your data. 😆
Believe me, I know the feeling when just 4 days into your subscription and you get an alert that 75% of your data is gone.
It's funny really, but still very much annoying.
Many have been made to believe that various network providers are the cause of the data vanishing, while that may be true 10% of the time, other times it is not.
The truth of the matter is Android phones are built to swallow data whole, your phone might just be on and you wouldn't know an application running on the background is siphoning your data without your knowledge.
To proof this point, simply go to the settings of your phone look for data usage and you should find all the apps in your phone which are helping you drain your data and how much data they have consumed thus far.
In this light, I am here to give you various ways/mediums which will enable you to make your Android phone consume less data thereby actually allowing your subscription to last the month or even more.
Avoid Certain Android Apps
There are certain applications in your phone which consume a very large amount of data when you make use of them.
Some of these apps include Google Playstore and Google Chrome browser. The Google Playstore itself always requires regular updates in order to bring you a great experience.
But the annoying thing about it is, you are not notified when these updates are carried out neither do they ask for your permission to carry out these updates.
Also, Google Chrome which is favored by a lot of Android users due to its great user interface also happens to consume a lot of data while making use of it.
So it is best you avoid using Chrome to browse as well as restrict background data usage for your Playstore.
You can always make use of the old version of Opera Mini browser unless you really want to use an HTML based web browser.
Avoid sharing your data
One of the greatest things about your Android phone is that it lets you use your phone as a mifi by simply turning it on.
This allows you to share your data with other users and your PC through either hotspot, USB sharing and more.
However, this is the fastest way to lose your data especially when your hotspot is insecure (without password).
Anyone within a few kilometers from you will be able to make use of your data at will, not to mention annoying updates which your system does while its connected to your data.
Some days ago, I connected my phone to my PC for just 10 minutes just to install an application of 80mb and more than 600mb was collected.
So if you desire to share your data, (a) make sure its password protected (b) make sure your system update is disabled which is quite difficult for some OS such as Windows 10.
Data restriction applications
Some months ago, I was seeking for an app which I will use in capping my data (set the amount of data I can use on a daily basis and if exceeded I should stop browsing).
To my disappointment, I didn't find what I was looking for because although I knew what I wanted, I didn't know the name of the app to search for.
However, about a week ago Google on its own just recommending an app for me and lo and behold it was all I was looking for.
The name of the application is "Datally" and it was made by Google and you can get it from the Playstore.
The app allows you to set up the daily limit you desire, allows you to suppress data being used by apps running on the background, allows you to set up hotspot tracking as well as manage the data being used by whoever it is shared to (this means you can set your hotspot to give out only 20mb and once its exhausted by connected device, the device stops browsing) and also, the app possesses an emergency data bank where you can set up aside a certain amount of data in case you run out of data in an emergency.
This application is power packed and it is the best for anyone with the quest of minimizing Android data consumption can hope for.
Other similar applications include SAMSUNG MAX (only for Samsung devices), OPERA MAX (reduces data usage to as much as 50%) and more.
Keep track of your data
All phones have built-in data usage monitor which allows you to see how much data you have used and which apps consume this data.
However, you wouldn't know how much data you are using except you check and if we are, to be honest with ourselves, how many persons do check that on a regular basis?
The best to go about monitoring your data is simply by setting data usage warning.
This way, your phone will automatically warn you when you have exceeded your set usage limit.
To set this, simply go to settings/data usage and adjust the data usage bar to suit your desires.
Another alternative is installing apps such as internet speed meter which gives you everyday overhead usage details on how much data you have used up in a day, week, etc. This way, you get to monitor your data usage habit.
— Final thoughts
A lot of other articles have been written regarding this topic.
But here in Techinformat, we give you the best tricks and mediums in order for you to have a great mobile phone experience.
I believe with this short list; you guys will never again complain about your village people swallowing your data or accusing network provides for the sins of your gadgets 😆
For more tricks and tech information, don't forget to refer your friends to Techinformat.com. We always provide the latest and best tech information for all readers.