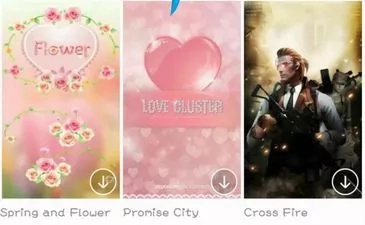 If you want to install Gionee themes on other Android phones, I shared with you Gionee theme park APK download link some time ago.
The Gionee theme park is the app responsible for all the themes in Gionee Android phones, it works on other Android phones too.
Though not all Gionee Android phones have this app pre-installed on them, it is only latest Gionee Android phones that have this app pre-installed on them.
So if you have a Gionee phone without this app, the APK file I shared will give you access to all of the themes enjoyed by other Gionee users with their latest smartphones.
This same thing applies to other Android phone users who wish to install the Gionee theme on their respective devices.
Since the Gionee theme park is an Android app, it will work perfectly on any other smartphone powered by Android OS.
I'm just writing that to give you hope that what you wish for is actually possible.
I even wrote a brief about it before now, just that you did not get to know this blog before now.
We share relevant tech contents here, so make sure you bookmark and keep visiting Techinformat.com daily for the tech tips we share here daily.
The world revolutionizing, so you need to stay up to date to stay relevant in the tech world.
How to install Gionee theme on other Android phones
Irrespective of the type of Android phone that you are using, this tips will work for you.
You can install Gionee themes on other Android phones, be it Samsung, HTC, Lenovo; you name it!
Any Android-powered smartphone will work with the tips I'm about sharing with you.
Download & install Gionee theme park app – That is the application that controls themes in Gionee phones
When the app is successfully installed, tap on the app icon to open it
Now you will see a list of beautiful themes to download and activate on your Android phone
Tap on any of the themes that you consider beautiful and you will see a download button at the bottom of the page with a total number of the downloads so far on the selected theme
When the download is complete, switch back to the home screen and tap on "Mine" with a user icon at the top right corner of the theme park app
There, will be listed all the themes that you have downloaded, these themes can be activated to display on your phone's wallpaper and may likely change your menu icons, depending on the theme that you just downloaded and activated.
Now you know how to install the Gionee theme on other Android phones, hope you were able to download and install your theme of choice?
Meanwhile, here is a list of gionee phones with 2gb ram and where to buy them.