Here, I will share with you how to get free rides on Bolt.
It was formally Taxify but later rebranded to Bolt.
I guess you already know that by now.
You may have been seeing your friends, course mates or colleagues riding Bolt for free.
There is something that they are doing that you are not doing, too.
Since I signed up as a Bolt driver, I've had this rider that has been riding Bolt for free on a daily basis.
Even as a new driver then, I have been wondering how these guys has been making these free rides happen.
But you know what?
Every Bolt rider is entitled to a free ride or rides as the case may be.
All you need to do is to tell other people about Bolt and when they install the app and try it, you'll be rewarded with a free ride.
The more you tell people about Bolt, the more free rides you'll get.
You may tell your colleagues, friends, church members or members of any organization you belong.
Now the big question is…
How do I get free rides on bolt?
It is simple!
Open your bolt rider app and tap on the "Free rides" on the menu list.
That should be the first item in the menu list.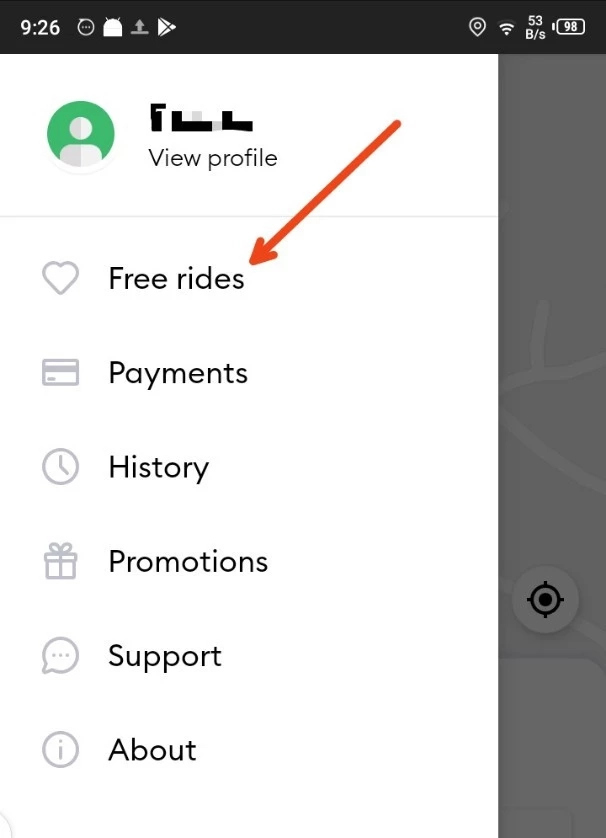 All you need to do is to share your promo code.
Once the people you shared the promo code with tries Bolt, they will have a N1000 worth of free ride which is valid for the first ride only.
You will also be rewarded with a N1000 worth of free ride.
In the case of the referrer. The free ride is valid for any next ride you take but note that it has an expiring date.
So you might want to make use of your rewarded free ride before it expires.
Now you know how to get free rides on bolt, former taxify.
All you need do now is to keep referring people to start using the app as the more you refer, the more free rides you will be rewarded with.
I believe this will only stay for a period of time since it is a promo.
So make sure you enjoy it now while it lasts.
If you have any question regarding bolt free rides, do not hesitate to share it.
We'll be glad to help.
Oops… I just got a ride request.
We'll talk later… 😍