There are times your Whatsapp app gets so obsolete that you can't use it anymore until you update it.
But there are ways how to bypass Whatsapp update for free and still continue using the older version of the app.
This post is only for informational use only, we are not responsible for any misuse of this information.
Of course, you know that each Whatsapp update is for security purposes and it's for your own good.
But if there is this feature that you been using in the already installed Whatsapp app that you are scared of losing some important things in the next version, you may want to maintain the current Whatsapp until you confirm the new Whatsapp version.
Personally, there are sometimes I don't want to update WhatsApp so I will still use the older version of WhatsApp without updating until after some time.
This same method I use to bypass Whatsapp update is exactly what I want to share with you here today.
There is no hack whatsoever in the course of this post, so don't be scared.
You will not even need to root your device at all.
How to bypass Whatsapp update for FREE
You do not need to pay a dime to get this done.
Configure your phone this way and you will be able to continue using the old/obsolete version your Whatsapp.
The function that is used to determine if your Whatsapp is due for an update is the date in your phone.
If the date in your phone is accurate, this will help Whatsapp to easily detect that your Whatsapp app has expired.
So to bypass this Whatsapp update, you will need to backdate the date on your phone.
For example, I have a Whatsapp business app that became obsolete on Sep 1, 2018.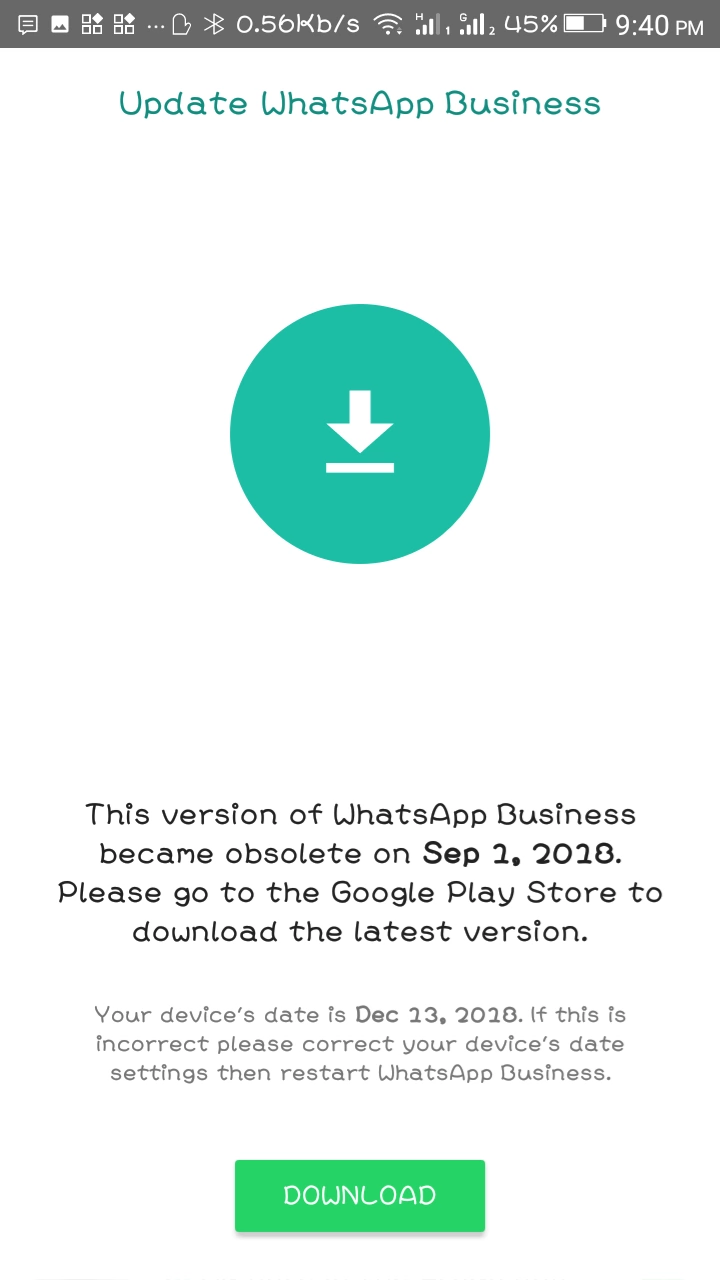 To bypass this, I will need to backdate the date on my phone to Aug 31, 2018, or any date before Sep 1, 2018 (The date my Whatsapp became obsolete).
Once the date in your phone is backdated to a date before the date your Whatsapp became obsolete, your app will start working again.
Please note this, because of the alteration in your phone's date, you may experience difficulty using other internet services on your phone.
You may not be able to browse with your phone or some other app using the internet on your phone may not be able to start up.
That is because of this inaccurate date running on your phone.
Should in case you experience this, you are to set your phone's date to the correct date and your phone will start browsing.
That is exactly how to bypass Whatsapp update for free without any form of hacking of rooting your device.
If you know of any method that can be used to bypass Whatsapp update, please be kind enough to share it here with us.