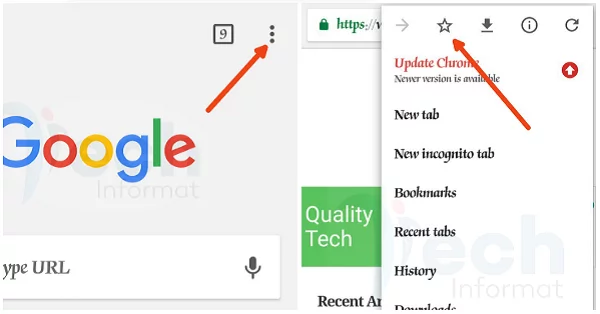 Here is how to bookmark in Chrome Android.
Bookmarking a webpage/on Chrome Android could be a bit tricky, compare to that bookmarking in Chrome desktop which Ctrl+B will help you bookmark any webpage easily.
You may know how to bookmark in Chrome desktop but in Chrome Android so learn how to do it yourself today.
It's pretty simple to get it done.
But until you read through this page, you will not know how to bookmark in Chrome Android.
With just a few taps of buttons, you will able to bookmark any webpage of your choice on your Chrome Android browser.
A bookmark helps you save webpage or URL for a later visit.
So let's get into the real deal since this one is going to be very brief.
How to bookmark in Chrome Android
Open your Android Chrome browser
Visit the website which you want to bookmark or if you are on the website already
Click on the menu at the top right corner of the browser
The tap the star icon to bookmark the webpage
Now you should have a pop at the bottom of your phone screen informing you that it is successfully bookmarked with a link to "Edit" the bookmark
Let's say I want to bookmark Techinformat.com on my Chrome Android browser for example.
Step 1: Visit www.techinformat.com
Step 2: When the website is fully loaded, I will tap on the menu, then the star icon
It's that simple!
See image below for more explanation: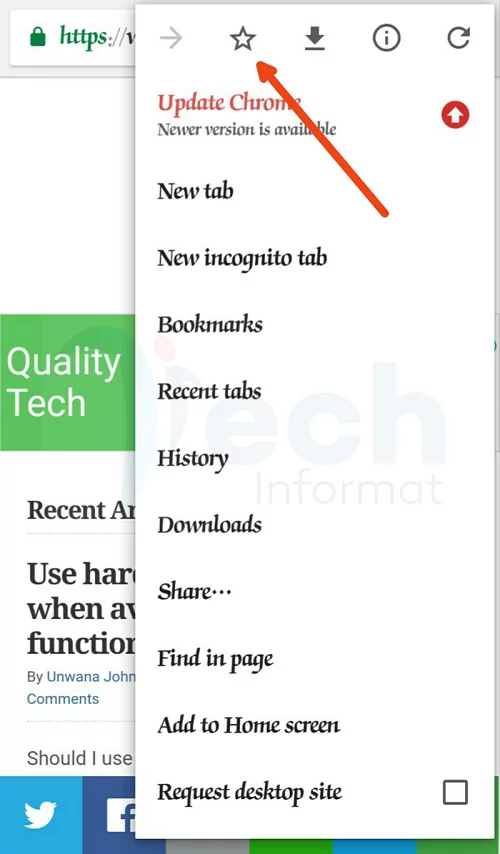 Now you have your favorite website bookmarked.
I know you may now feel stupid that you did not see it all these while, but not to worry, that is why Techinformat is here to serve you.