Do you want to backup and restore Sony Xperia XZ2? Here is the tutorial that shows you how you can get it done.
Our mobile phones, not just Sony Xperia XZ2 has become a fundamental part of our lives, partly because of the large number of actions we can perform using our mobile phones.
On the other hand, because of the large amount of information we accumulate such as contacts, messages that we have sent or received and files among which photos, videos, audio or any type of document are a small part of the information we can store here.
Making a backup of our information is very important in this case because if for some reasons our mobile phone is stolen or we need to reset it to factory settings we will not lose this valuable information that we have stored.
It is for this reason that we are sharing with you these tips on how to backup and restore Sony Xperia XZ2. It's a step by step guide on how to make a backup copy on one of the most demanded Android devices today: The Xperia XZ2.
This can be done from a computer or from the same mobile.
How to backup the Sony Xperia XZ2 on Windows or Mac PC
If you use your PC to make the backup all the information will be stored there and safe for future unforeseen events.
Step 1
You must have installed the Xperia Companion program on your Mac or PC. If you don't have it already installed, I recently shared an article that guided intending users download Sony Xperia PC companion for Windows.
You can follow the tutorial from the above linked text.
Visit the official Sony Xperia official website https://support.sonymobile.com/xperia-companion/
There, you will have the option to download Xperia companion for Windows and for Mac OS
Select either of the options as it suits your demand
Once you have downloaded it, connect your Sony Xperia XZ2 phone to your PC with a USB type C cable.
Step 2
On the Xperia Companion screen, when it opens, click on the "Backup" option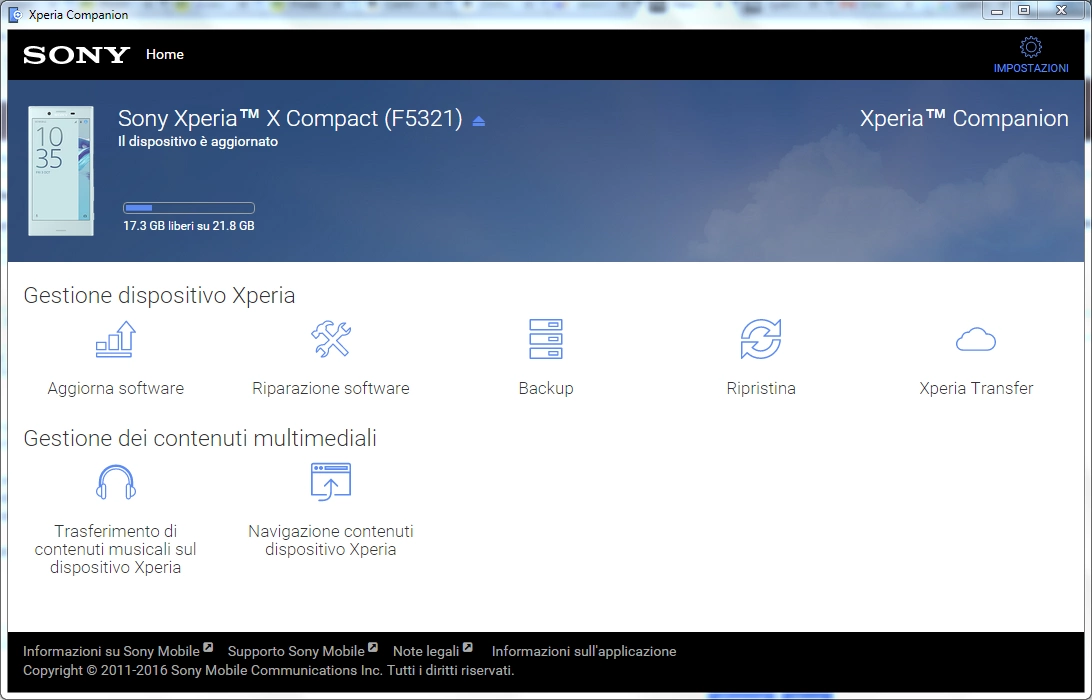 Step 3
On the screen of your PC, you will be prompted to either accept or cancel the action. Accept it so that the App can access your Google account and make a backup copy.
Step 4
On the left side of the computer screen, select the files on which you want the backup to be made with a blue check. When you have finished, click on "Next"
Step 5
A message will appear where it will tell you that Xperia Companion requires a series of permissions to make this backup.
Look on the mobile screen and press "Allow" in all pop-up windows to accept these permissions and be able to make the copy.
Step 6
You will see a message on your PC screen, informing you that you are successfully performing the backup.
When finished, on the dialog box that will pop, Press the "Done" button and you will have already backed up the information of your Sony Xperia XZ2.
Now you know to backup and restore Sony Xperia XZ2 no more complain of lost of information on your mobile phone.