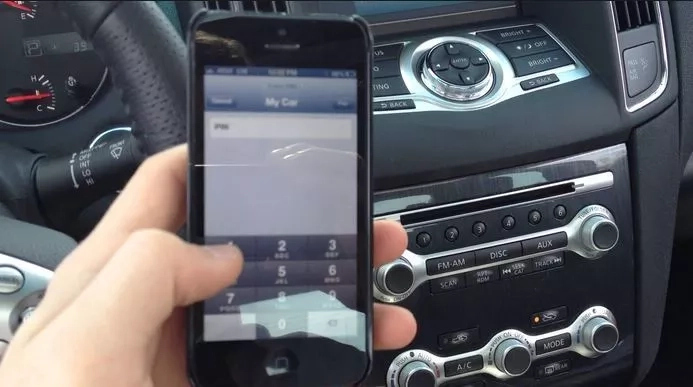 This is a practical step how I connect my phone to my car radio via Bluetooth.
So if you want to play music from phone to car using Bluetooth, you will learn to do that here without the help of an auto electrician or technician.
To make sure this tip works for you, you want to be sure that the radio in your car has Bluetooth and can accept other Bluetooth devices.
Of course, you don't need to be told that phones without Bluetooth will not work here.
Irrespective of the type of phone you wish to connect to your car radio, be it an Android phone or whatever, so long as it has Bluetooth in it, then you are good to go.
When it comes to hands free phone in my car, this plays a major role, because, as long as the two devices are paired together, any call that comes in while I'm driving can be answered through the screen of my car radio and my phone doesn't near my ear as I can listen to the caller through my car speakers.
All of these are powered by Bluetooth.
The main idea behind this sync is so that you can play music from your phone via Bluetooth to your car radio.
No need to turn your car glove box to a CD showroom 😆 😆 😆
Leave all the CDs, SD cards, and USB cable at home, get all the music into your phone and go fully wireless.
If you are ready to connect your phone to your car radio, then let's get it done!
How I connect my phone to my car radio via Bluetooth
Connecting these two Bluetooth devices requires pairing; as it would require when you want to share a file with two phones via Bluetooth.
Make sure your car radio is on, open the ignition of your car to either "ACC" or "On"
Tap of the Bluetooth icon on your car radio – Check for Bluetooth in the list of menus available
Now the Bluetooth of your car radio is open to any nearby Bluetooth device that will search for it
Open the Bluetooth of your phone and search for devices
Now your phone should discover a new device with a headset icon
Tap on it and pair the two devices
Should in case you are required of a code while trying to pair these two devices, use "0000" "1111" or "1234"
In my case, my car radio accepts "0000" as the pairing PIN.
The pairing PIN may vary depending on the type of car radio that is installed in your car.
In some phones, the car radio may require you to grant it access to your phone contact list so that from the screen of your car radio, you can access the contact list, call log and make any call remotely without even touching the phone.
Please note: the phone must not be taken out of the car, else the connection might be lost.
If you want to pair a friend's phone to your car, apply the steps outlined above and you will be able to get it done.
No need to consult your car owner's manual for a common thing like connecting your phone to your car radio via Bluetooth.