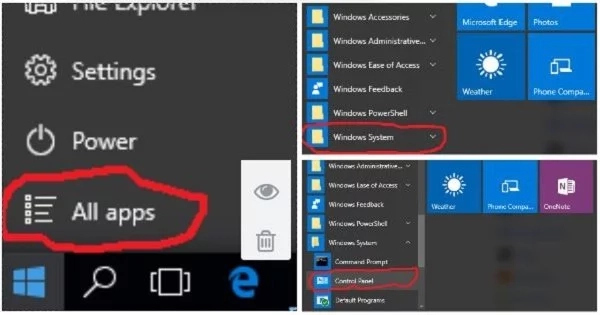 Finding the control panel in windows 10 may be a bit challenging if you are a new user to the windows.
So if you have been searching for where to find control panel in windows 10, here is the page where you will learn how to do it yourself.
I have also been here when I upgraded my computer windows from windows 7 to windows 10.
I always had to use the search to type "Control panel" whenever I have to get to my windows 10 control panel.
I had to start asking people who upgraded to windows 10 before me "How do I find the control panel in windows 10"
But thank God I finally had a lasting solution of finding the control panel in windows 10 without searching for it anymore but navigating manually to where it is located.
Since my aim in this life is to share the little I know with others, I couldn't keep this to myself alone 😆
That is why I have to share it here so that people with a similar issue in their windows 10 can also find a lasting solution here too.
Not as if there is anything wrong with the control panel in your windows 10, it is just that the graphical interface in Windows 10 differs from that of Windows 7 and other older versions of windows.
Here, I will walk you through all the steps to getting to Windows 10 control panel and show you how to open control panel in windows 10.
No step will be skipped here, it's a promise.
So even if you are completely a new user to windows 10, the steps I will share here will guide you through successfully.
As the name implies "Control panel" it is responsible for the control of your system from the installed applications, windows updates and the rest of the controls.
Pressing your windows key on your keyboard and seeing your control panel listed in your start menu list is the case in how to open control panel in windows 7.
It differs in windows 10, but not to worry, I will show you how to do it.
Let me take you straight to what brought you here.
How do I find the control panel in windows 10? Here is how to open control panel in windows 10
Click on the start button or you strike the Windows button on the keyboard
Tap on "All apps"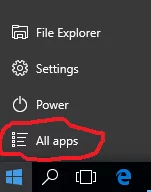 Scroll to "Windows system" and click on it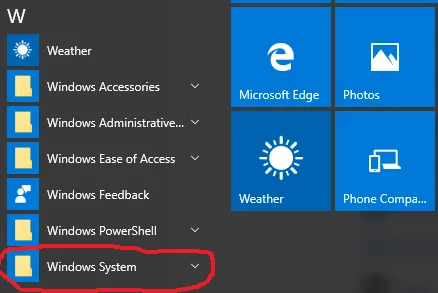 BOOM! There you have the control panel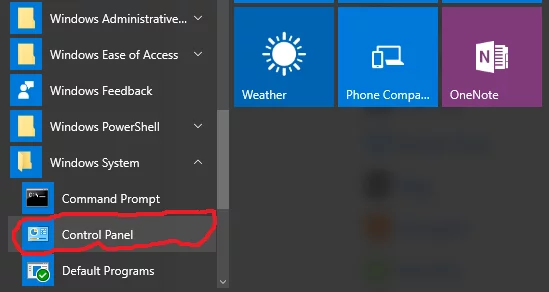 Now you should be taken to the control panel of your computer, similar to the screenshot below;

You can now go ahead with what you wanted to do in your computer's control panel now that you have finally located it.
If you get lost the next time you want to find the control panel in windows 10, feel free to refer to this post.