It's a recent trend on Facebook to use only one name on Facebook (either first name or surname).
I see that very often on my Facebook news feed, I don't know about you.
But you would agree with me that Facebook does not accept the use of one name in some locations.
Even at the point of signing up, you are required to fill out your first name and surname in the fields provided.
So how do people use this single name that I'm seeing everywhere?
You can decide to use either your first name or surname on your Facebook account.
Even when you want to change the name after creating the account, you will not be allowed to use one name.
If you try to do without the surname, you will be prompted that you must provide a last name before you can review change.
But this brief tip will help you get over that and use a single name of your choice. You can comfortably remove your surname and retain only your first name on your Facebook account or vice versa.
If you knew a tip that helped you change your Facebook name to one name, that method may likely not work anymore as Facebook keeps updating their platform every now and then.
I have heard a lot of people complaining that the earlier method they used in changing their Facebook name to one name doesn't work anymore.
What most Facebook users intending to make this single name on Facebook fails to understand is that proxies changes over time.
I doubt it if you can really make single name on Facebook without proxy. Well, that may depend on your location because Facebook limits the use of a single name to a particular location.
While some Facebook users in some locations can just wake up and hide their last name, some cannot do it without the help of a proxy.
So if you are using the old tutorial proxy that you learned somewhere, that method may not work for you here to help you remove your last name from your Facebook account.
Anyway, this is something for Chrome users and not for other web browsers.
Go to Chrome web store and search for GeoProxy or you can use the link here to download the extension into your browser https://chrome.google.com/webstore/detail/geoproxy/pooljnboifbodgifngpppfklhifechoe?hl=en
Now once the extension is downloaded and installed on your browser, tap on the little blue icon
Now you should have a handful of countries to choose from
Note: If you are currently residing in a location where the use of a single name on Facebook is not supported, you will have to choose a country that supports the use of one name.
Now, since all you want is to remove last name on Facebook, you will have to choose Indonesia then click on the search button to start searching for the available IP addresses.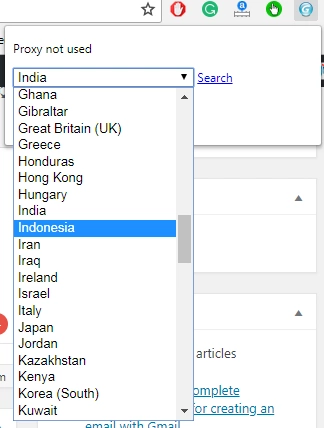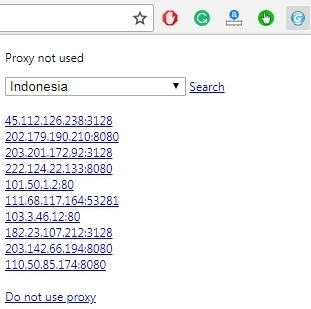 After selecting one of the IP addresses, you will have to change the language on your Facebook account to Bahasa Indonesia.
If you don't know how to change language settings on your Facebook account, then read the linked post to learn how to do it before coming back here to complete the process of making a single name on your Facebook.
Now that you have changed both the IP address and your Facebook language, now is the time to make the single name to stand out.
Head over to General settings to get rid of your last name and use only one name of your choice.
If you have followed these steps correctly you should be prompted upon trying to save the changes that you should input your password to effect the change.
Now you have a single name Facebook account and the last name has been hidden.
Recommended: How to save a Facebook post and find it