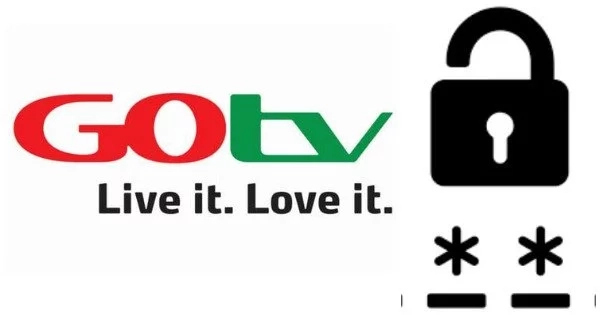 GOtv parental control feature helps you control what your kid(s) at home are watching when you are away by restricting some channels in the decoder.
There may be some channels in your decoder that you may consider to be airing programs that is not suitable for your wards at home.
With GOtv parental control feature, you can block these suspicious channels, while leaving them with cartoon channels 😆
But seriously, that is how to save the mind of children, what was I even laughing???
All of these can only be done when you have the default pin handy.
If you do not know the default pin, you might get your pin blocked by continually keying in a wrong pin.
It's either a correct pin or you take your decoder with you while leaving the house 😆
This post is basically about sharing GOtv parental control default pin with you, I will share the complete tutorial on how to set up GOtv parental control in a later post. I bet you don't want to miss that, so make sure you keep visiting Techinformat.COM
While I share with you the parental control default pin for GOtv decoder.
When I got my decoder newly, I had in mind to set up this parental control feature, since I had some users below the ages of 18 at home.
Since I did not know the default pin, it was a bit challenging for me.
Forget the fact that I recommended going out with the decoder, how long will you continue that way?
You know how children can explore; they will make sure they watch all the channels in the decoder when you are not at home.
They will watch programs suitable for their age and the ones under parental guidance (PG)
Even while the technological trends helps to shape our lives the way we want it to be, it can also corrupt the mind of our young ones.
The manufactures had this in mind, that's why they included the feature, "Parental control" so you can actually have control over what your kids watch at home.
So if there is any channel you do not want the kids to watch in your absence, put them under parental control and you will be assured that no one will be able to access any of these channels under parental control without your consent.
GOtv parental control default pin
GOtv parental control default pin is 1234
You can change the default pin to our desired pin, making sure that no unauthorized person who knows the default pin for parental control in GOtv decoders gains access to the blocked channels.
If this is your first time of trying to use this feature, use 1234 as the default password and you will be granted access to where you can make more changes.
Should in case you don't know how to change the password, learn how to do it yourself now.
Now you know the default pin for GOtv parental control, go ahead and activate to save the minds of our leaders of tomorrow.