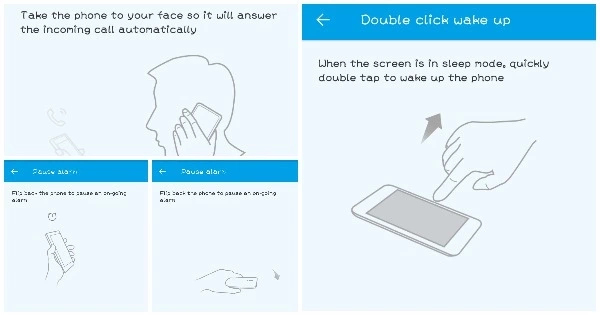 Are you using a Gionee phone? "Smart gesture" is one of the functionalities I love so much about the phone.
You may not have known that such an exceptional feature exists within your phone.
Gionee smart gesture is only common among latest Gionee phones, so if you are using an older Gionee phone, you may not have this functionality on your phone.
Remember I shared with you this app that you can use to wake up your phone without the power button? But with smart gesture, you can do that without the installation of any android application.
Apart from waking up the screen, there are other amazing things you can do with your Gionee phone once the smart gesture is turned on.
Under the smart gesture control, there are options to choose from; depending on what you want (individual preferences).
The most preferred option for me is the "Double click wake up" option.
When this option is enabled, you no longer need to touch your phone power button to wake the phone from sleep, you only double-click screen to wake up screen from sleep mode.
That way, you will not only prolong the lifespan of your phone power button but will make your operations faster.
Continuous usage of the power button to wake the phone may shorten the lifespan of the power button. If you are using a phone with a smart gesture feature, consider enabling this feature.
Another cool feature of Gionee smart gesture is the "Smart answer"
By taking the phone directly to your ear, your phone will automatically answer the call. That's cool, right?
You can also pause alarm with this smart gesture enabled by flipping back the phone to pause an on-going alarm.
Imagine your phone alarm ringing at the climax of your sleep? The worse thing that could ever happen to a man. Just flip the phone and it will shut up.
There are other cool smart gesture features that you would also like to enable on your phone.
How about heading over to the setting control panel of your Gionee phone smart gesture? There you can explore all the settings and select the ones you desire.
Gionee smart gesture settings
To get to the smart gesture settings control panel of your phone, follow the steps below:
Tap on the settings menu icon in the list of menus
Scroll to more settings
Then Smart gesture
There you have the settings of your phone's smart gesture play around with it and select the option you want.