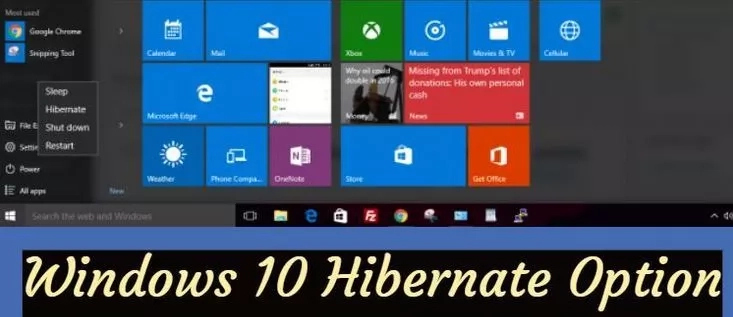 Is your hibernate option missing in your windows 10 power options?
It's a brief tutorial on how to enable hibernate in windows 10, so if you are one of Windows 10 users asking one of these questions:
"Why is hibernate disabled in windows 10"
Here is a quick fix for you.
The hibernate option is missing and unavailable in your windows 10 because you did not enable it after installing/upgrading the windows on your computer.
You may have had this feature in your shutdown settings when you were using windows lower than windows 10, but the hibernate option suddenly went missing after the upgrade.
By default, it is likely that you have the hibernate disabled in windows 10.
It is usually listed on the power button with other power options such as shutdown, restart, sleep and hibernate which is missing in this case.
If you've always had unfinished work on your PC, you will really need this feature, as hibernating your computer will help you resume the computer from where you left off.
With hibernation, it is possible to put off your computer and resume it from where you left off, just like shutting down, but this will not close any of the running programs in your computer as "Shutdown" option would do.
Of course, you know that shutdown turns off all the opened programs, so you will need to start all over again when you power on your PC again.
Even when you want to go on a break, the best option is hibernation to conserve power, up until you are back on the seat.
Anyway, whatever reason why you want to re-enable hibernate option in your windows 10 powered computer, I will walk you through the steps to re-enabling it.
I cannot begin to emphasize how important this feature is.
Let's get into the business of the day that brought you here.
How to enable hibernate option in windows 10 power option
Right click on the battery icon in the taskbar of your computer
Now click on "Power options"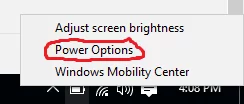 There is where to set everything you want to be listed in the power options. You should be presented with a window similar to the one below;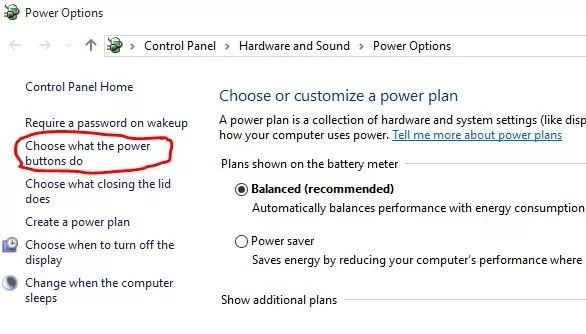 Now click on "Choose what the power buttons do"
Another window will display where you can select which of the options you wish to leave in the shutdown settings.

You may notice that the shutdown settings is not highlighted, so you cannot select or deselect any of these options.
On that page, scroll up a bit and click on "Change settings that are currently unavailable" to remove the restrictions in the shutdown settings so you can choose the option you want.
Now choose the options you want to be listed in the shutdown settings.
Note: if you don't want the sleep options to be listed when you want to shut down your computer, you can deselect it from that list as you have seen.
Hope you were able to turn back on the hibernate feature in your Windows 10 powered computer following this guide?