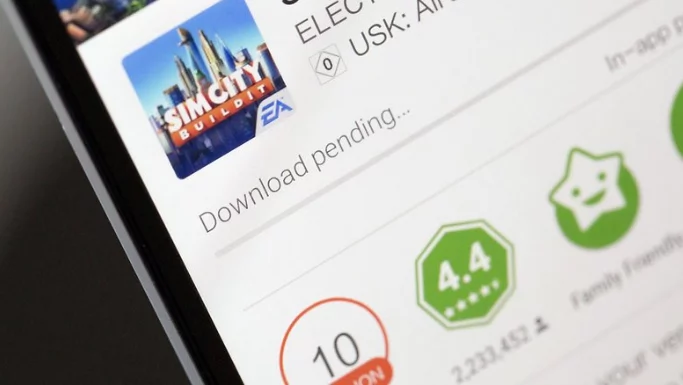 If you have this message "Download pending" in your Google play store, apps will not download and the supposed download will be stuck.
Even if you want to update an app in the store, you will still have this message telling you that your download is pending.
This applies to already downloaded and the app you wish to download.
Whether you want to update your old app or to download and install a new one but this "Download pending" in play store wouldn't let you do it, here is a fix for it — A sure solution.
I was here too, so I called a friend who is also techy to ask why my play store is showing download pending?
If you have been searching for a solution to this problem all these while, search no more as you have landed on the right page that will have your problem solved and you will be able to download and install any app of your choice from Google play store.
Since I had this same challenge and found the solution, I can't just keep it to myself.
Let me share it here so that others with this similar issue can also have theirs fixed.
Please note, until you fix this issue before you will be able to update your old android apps.
This is why play store is not downloading apps to your phone all these while?
So let's fix it together.
Causes of download pending… in Google play store
Before we fix this problem together, let us, first of all, check the causes of it so we can get to the root of it.
Your phone cannot just start malfunctioning this way, something caused it or something went wrong.
It is possible to have this message, telling you that your download is pending when you try to download more than one app at a time.
The truth is, if you tried downloading 2, 3 or more apps simultaneously, you are likely to have download pending but it should not show in the current app that you tried downloading, but in other listed apps pending download.
Usually, other pending apps should take over and start the download when the current one is completed.
Here is exactly how to fix "download pending…" in Google play store
This is one of the commonest problems among Android phone users and there is no precise solution to this.
But trust me, one of these solutions I'm about sharing will work for you.
First thing first!
Be sure you have a strong network signal, either WiFi or mobile data
Your download may be pending because you have a poor network signal or you ran out of mobile data.
So you must check to be sure that your phone is browsing, not just browsing, but with a strong signal even before you tap on play store app.
Of course, that is what it wants!
Solution 2:
Your play store app cache may be overwhelmed, try clearing it and see if it will work — I mentioned this when I wrote about how to stop downloading English US in Android notification bar.
In case you don't know how to clear app cache on Android, I will share an article to that effect later on in future, so stay tuned.
Solution 3:
After the cache is cleared, try restarting your device and try downloading again
Solution 4:
Be sure you are using the latest version of Google play store — An outdated version of Google play store app caused my cousin this mess.
Solution 5:
Open your play store app, check the top left corner of the app, you will see the hamburger icon, tap on it
Now tap on "My apps & games" where you will see all the applications and games installed on your phone that has an update available.
Check the list to see if there is any of these installed apps or games that are in the process of updating.
If you find any that are trying to update, hit the stop button to stop the updating process.
Now that the process is stopped, you should select the app or game you wish to update.
If this does not still work for you, the check the next solution.
For sure, we must have this download pending in Google play store issues completely fixed.
Solution 6:
This solution will likely work for you.
According to report received from Android users with this issue, 90% of Android users with download pending issues in their play store got it fixed with this solution.
Of course, yours shouldn't be an exception
90% Sure working solution to download pending issue in Google play store app
Go to your device setting
Then tap on "Apps"
Click on play store
Now clear data of play store
Then click on uninstall play store (To Factory Made)
It's now done!
All you need to do now is to open Google play store and it will update automatically and your problem is fixed!
Remeber that in the midst of all these professed solutions, you still need a strong network signal — Remember solution!
If any of these professed solutions did not work for you, please let us know in the comment.
It is our pleasure that you have this download pending issue permanently fixed.