If you are searching for where to download Facebook phishing page for mobile, I hope you have good intents while searching the web with that query?
I once created a Facebook phishing page to test some lines of PHP code and took it down immediately after the test was completed.
So if you have what you want to test and needs to download Facebook phishing page, I don't mind sharing mine with you for a token.
So long as your intentions are genuine.
If you are a webmaster, you don't need to be told that phishing is unethical.
You might want to get this Facebook phishing page to check how your spouse or kids are using Facebook, just be sure your intentions are genuine, else you might want to quite this page NOW!
So test run your PHP code using the Facebook phishing page, you don't only need to download the page.
There are other things to put in place before you proceed to download your copy of the Facebook phishing page.
After downloading the Facebook phishing page, you will need to host the file online so you will need a domain name and a web host.
It is not all domain providers that support phishing, that is why I recommend this domain name registrar.
The same thing applies to web hosting providers, they may have your hosting account canceled because of this singular act  – Here is the recommended hosting to host your Facebook phishing page.
So if you have these requirements ready, order for the phishing page and upload them to the root folder of your website and see it live!
You can decide to upload it into any other directory that you wish.
This phishing page will not require any work on your part, just upload it into your web hosting and start using it for the purpose which you wanted it for.
Once the upload is successful, visit yourdomain.com/fblogin.html to see your Facebook phishing page live.
Test the page by typing some random data into the username and password fields and you will have it saved in your domain hosting directory.
If you uploaded the phishing page to the root folder of your domain, you will have the username and password or any data you typed in the username and password fields save in username.txt.
We'll explain more if you don't understand.
Feel free to send a message in case of any doubt:
[contact-form-7 id="5″ title="Contact form 1″]
Since the majority of people that will likely use your phishing page are mobile users, that's why we created this Facebook phishing page for mobile users only.
For the time we spent to write these lines of PHP and HTML codes we'll charge you $39.99 for this phishing page.
Why should I pay some bucks to get a Facebook phishing page when I can download it online for free?
Yes, there are free Facebook phishing pages out there, but a lot of them are not working.
What we'll send you will be a functional Facebook phishing page or your money back.
Ready to download?
Click the payment button below to make your payment for this phishing page NOW!
Once your payment is successful, you will be redirected to a download page where you can download the FB phishing page.
Here is what you will get as your final result.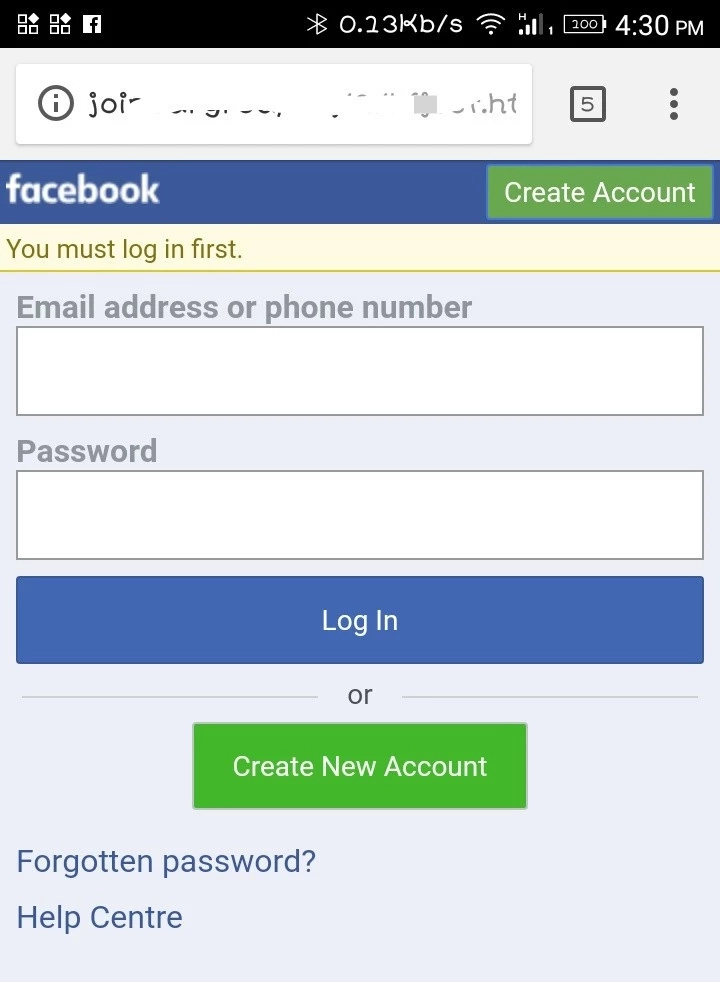 If you have any doubt, do not hesitate to contact us.