Here are 6 tools I consider best to manage Linux partitions.
Should in case you are having disk management issues in your Linux operating system, this post will give you insight and how to better manage it using these tools I'm about listing here for you.
The list is not static, more tools will be added to this page as they uncover.
Hard drives are one of the fundamental components in any operating system, not just on Linux OS for its storage function and hosting of applications and programs where the main one is the operating system itself.
When we have more hard drives in the system, it is perfect to have tools that help us manage these hard drives and this involves actions such as:
Create and edit new partitions
Assign file system
Remove partitions
Assign labels to active units and more
There are multiple tools designed to manage Linux partitions, but today I will analyze about 6 of the best tools that can be used in Linux to have a better control over hard drives.
But here is a list of best tools to manage Linux partitions
1. Fdisk — Fdisk (fixed disk or) disk format is one of the most important disk management commands which is based on the command line for Linux or Unix systems.
With the fdisk command, it will be possible to carry out management tasks on the disks such as viewing, creating, resizing, deleting, changing, copying and moving using the own text-based interface.
Above all of these, it is very easy to use.
With fdisk it will be possible to create a maximum of four new primary partitions and a number of logical partitions, according to the size of the hard disk available in the Linux OS.
Some of the most used commands with fdisk
Delete a partition — D
List the partition types — L
Display the menu options — M
Create a new partition — N
Deploy current partitions — P
Exits fdisk without saving the changes — Q
Change the type of partition — T
Analyze the partition table — V
Save changes and exit fdisk — W
Some of the parameters that are available for use with fdisk
See all active partitions — fdisk – l
See the partition of a specific disk — fdisk – l / dev / sda ( / dev / sdb , / dev / sdc , etc )
Verify all available fdisk commands — fdisk / dev / sda
Check the size of a partition — fdisk – s / dev / sda1
Format a partition — mkfs . ext4 / dev / sda4
2. GNU Parted — GNU Parted is a command-line tool which takes a long time in Linux distributions and through which simple and total management of hard disks will be possible in a simple way since it will be possible to add, eliminate, reduce and extend disk partitions along with the file systems located in them.
With Parted, it will be possible to create, resize and copy extX, swap, FAT, and FAT32 file systems with full functionality.
In case of not having installed Parted, we can do it by executing any of the following commands:
sudo apt - get install parted ( Debian / Ubuntu )
yum install parted ( RHEL / CentOS and Fedora )
dnf install parted ( Fedora 22 and higher )

Some of the parameters that are available for use with Parted
Verify the version of Parted — parted
List active partitions — ( parted ) print
List or change between discs — select / dev / sdX
Create a new partition — 

mkpart

Define type of partition — 

primary or logical

Add tags — 

mklabel msdos

Assign a type of file system — 

mkfs

.

ext4

/

dev

/

sdb1
3. Gparted — Gparted (Graphic Parted) fulfills the same role as Parted in No. 2 only in a graphics environment.
So GParted will give us the simplicity of graphically managing the partitions of the available hard drives.
By using GParted, it will be possible to change the size, copy and move partitions without loss of data which allows us to execute actions such as increase or decrease the disk, create space for new operating systems, rescue data from lost partitions and much more.
Disk level options
In addition to this, the administration and control of partitions with Gparted has multiple options at disk level such as:
Create and delete partitions
Resize or move existing partitions
Label a unit
Verify the integrity of the partition
Copy and paste
Obtain partition information
Format a partition
Manage mounting points
To install Gparted, go to the Software center or execute the following command:
sudo apt - get install gparted
Gparted can be used in Linux, Windows or macOS.
Once installed, we can run it from the terminal with the Gparted command or from the Ubuntu menu: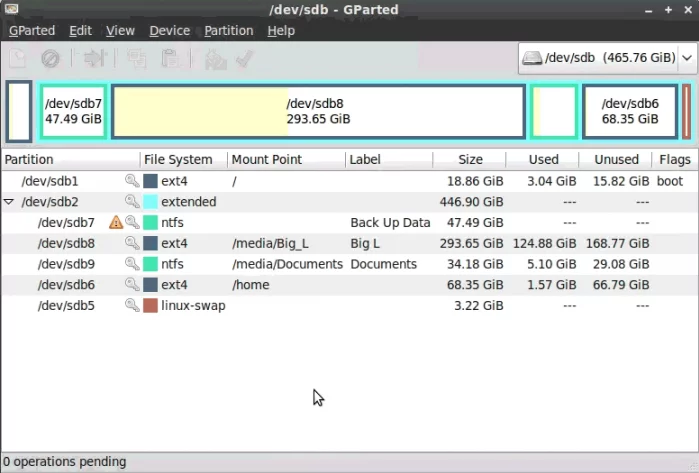 4. GNOME Disks aka (GNOME Disks Utility) — GNOME Disks is an operating system utility which can be used to manage hard drive partitions and to carry out monitoring of SMART (Self-Monitoring, Analysis, and Reporting Technology).
GNOME Disk can be used to format and create partitions in drives, mount and unmount partitions and is included with the GNOME desktop environment.
Outstanding features:
View, modify and configure disks and media
Create and restore disk images
Partitioning disks, LUKS is compatible
Inspect the speed of the unit and the state of its health
As we have indicated, it is integrated into GNOME environments and for its execution, we go to the search engine and select the Disk utility: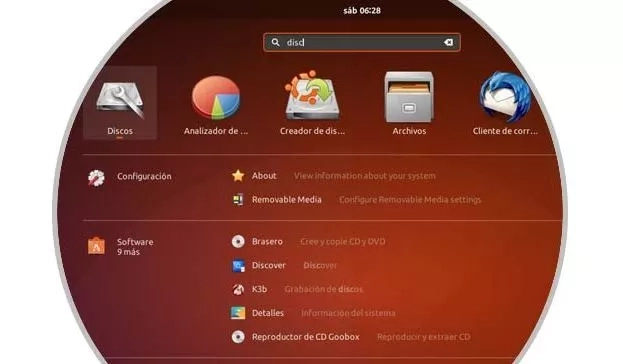 Once we access, we can see all available units.
There we will see details of the unit and by clicking on the menu icon, three horizontal lines, we can carry out actions such as:
Format the hard drive
Create a disk image
Restore the disk image
Test disk speed and integrity and more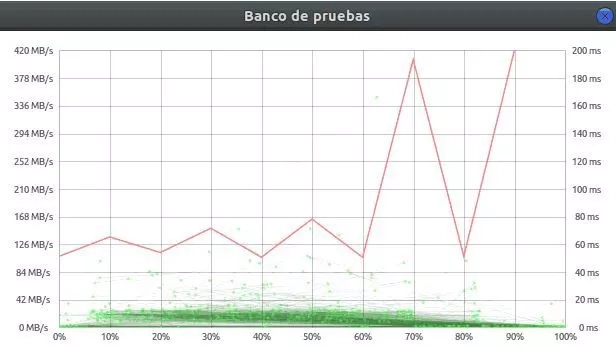 5. KDE Partition Manager — As the name implies, this is a utility for managing partitions in KDE desktop environments.
With KDE Partition Manager it will be possible to manage disk devices, partitions and file systems in our system and gives us the possibility to carry out actions such as creating, copying, moving, deleting, resizing easily without losing data, making Backup copies and restore partitions, without any hassle.
KDE Partition Manager supports a large number of file systems, such as ext2 / 3/4, btrfs, reiserfs, NTFS, FAT16 / 32, JFS, XFS, LUKS and many more.
For its use, we must have the KDE desktop environment and run the integrated application.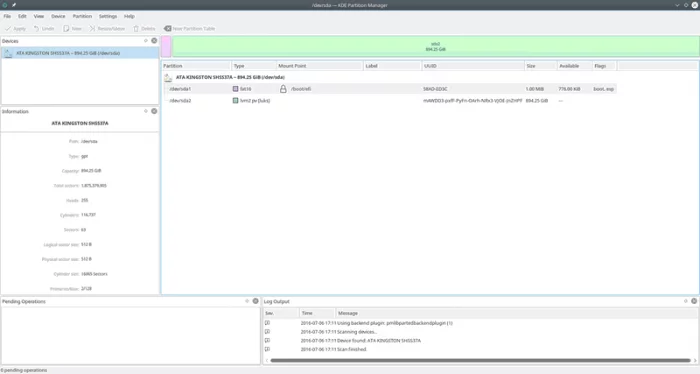 6. QTParted — QTParted is a GUI, graphics interface, of parted QT, its design and purpose are to create a free clone of Partition Magic for Linux environments.
Currently, its version is in development and may become unstable.
For its installation we can search online to download the respective file: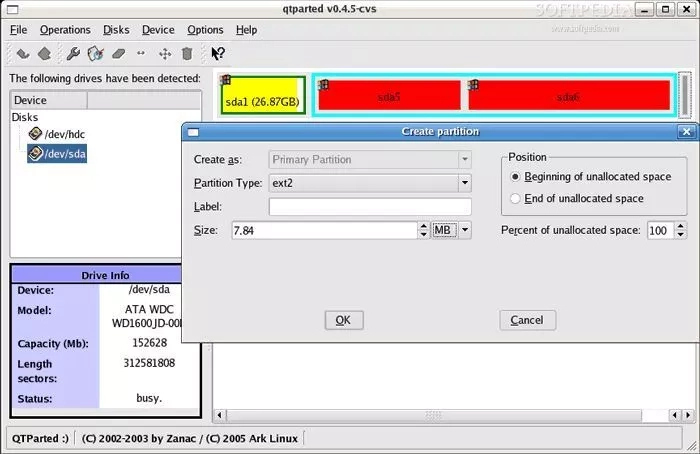 We have several options for the management and administration of our Linux partitions with simple, but practical, utilities.
These are the ones I consider as the best.
Which other tools to manage Linux partitions have you used?
Could you be kind enough to share?